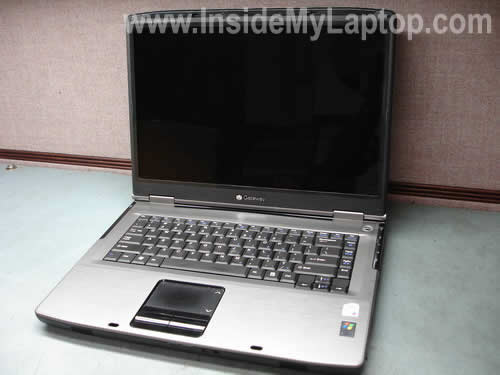 In the following guide I take apart a Gateway NX570X laptop.
I think my disassembly instructions will work for other Gateway NX570 models too.
In my case the battery started charging intermittently with the AC adapter connected.
In order to charge it I have to adjust the AC adapter plug inside the power socket on the back of the laptop. Apparently, there is a problem with the power socket (DC jack) and it has to be replaced or resoldered.
I'll be removing the system board so I can access and repair the jack.