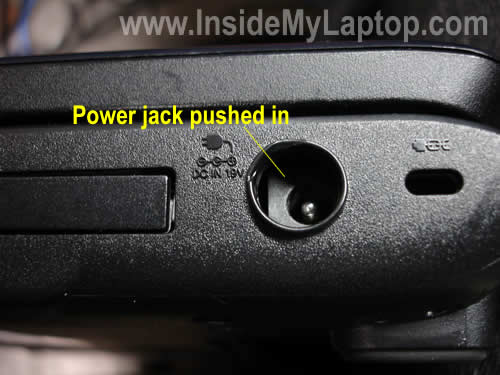 Today I explain how to repair damaged power connector also known as power jack in Toshiba Satellite L305 and L355 laptops. I started covering this problem in one of the previous posts.
Also this modification should work for the following models: Toshiba Satellite L300, L305D, L355D, P305, P305D, Pro L300, L350 and more.
I have a list of compatible models (reported by users) at the end of this post.
PROBLEM DESCRIPTION. The power jack gets pushed into the case and gets loose.
I will replace the original plastic jack with a generic metal jack purchased at RadioShack for about $3.
The RadioShack part number is 274-1576. This jack is designed for tip size 5.5mm O.D.x2.5mm I.D. You can order this jack online or pick it up in a local store.