Lately I've been seeing exactly the same problem with the power socket in some newer Toshiba Satellite L305/L305D and Satellite L355/L355D laptops.
I don't know if it's a poor design or people just not careful enough with their computers, but the power socket in these models breaks very often.
On the picture below you can see a good working power socket. The power jack is seated correctly. It's tight and will not move when you plug in the adapter.
On the next picture you see a broken socket. There is a gap between the power jack and bottom case and when you plug the AC adapter inside the jack it feels very loose.
In some cases, the power jack separates from the case and you cannot plug in the power adapter at all.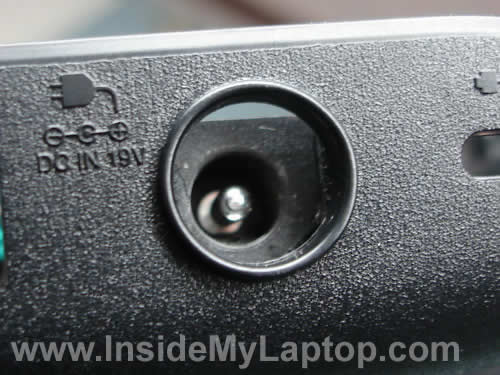 In order to understand what's going on it's necessary to remove the top cover and take a closer look at the power jack.
As you see on the picture below, the power connector is not seated correctly and separated from the case.
In some cases it happens because the DC-IN power jack gets broken.
In other cases, the DC-IN power jack is OK but the bottom case is broken.
The power jack mounts between two plastic brackets inside the case. If one of the brackets is broken (the left one in my case), the DC connector will not seat correctly.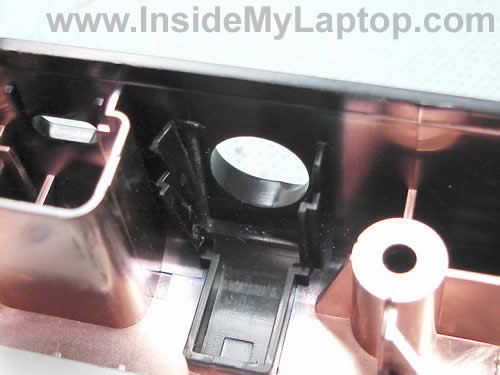 But in many cases you have both parts broken, the power jack and base assembly.
WHAT CAN YOU DO TO FIX THE POWER SOCKET?
1. If the power jack is OK but the base is broken, you'll have to replace the base assembly.
Search for IrisVista guides on google for Toshiba disassembly instructions.
2. If the base assembly is OK, but the DC connector is broken, you'll have to replace it with a new one.
3. In the worst case scenario you'll have to replace both parts, the base assembly AND power jack harness.
UPDATE!
I just published a guide explaining how to repair broken power connector yourself.