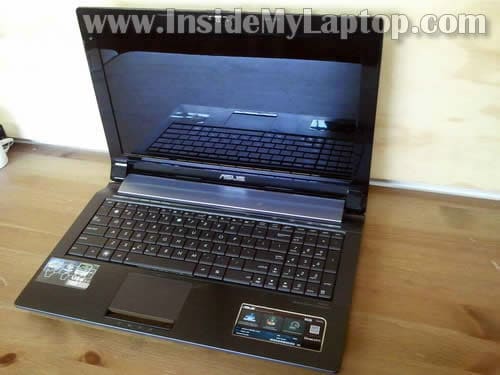 In this guide I'll disassemble an Asus N53S laptop. My target – fixing failed DC power jack.
Problem description: the battery started charging intermittently. Moving the power plug inside the DC jack fixes the problem for a while but eventually it fails again. The battery didn't charge with another AC adapter either.
In Asus N53S the DC jack is soldered to the power board. This guide explains how to access and remove the power board.