In this guide I show how to remove the screen and inverter from a Dell Inspiron 9400 laptop.
This guide will work for a Dell Inspiron E1705 and probably some other Dell models.
If the guide works for you, please mention the model in the comments below.
You'll find eight screw seals on the front bezel. Six rubber seals (red circles) and two plastic seals (green circles).
Remove rubber seals using a sharp object. Glue these seals somewhere so they don't get lost.
Remove two plastic seals using the same tool.
Remove all eight screws found under the seals.
When all screws are removed you can start separating the front bezel from the display cover.
Use your fingers and a piece of soft plastic. In this guide I'm using a guitar pick.
Continue separating the front bezel.
The bezel has been removed.
There are eight screws securing the screen to the hinge bracket. You'll find four screws on each side.
Remove four screws on the right side.
Remove four screws on the left side.
Now you can separate the screen assembly from the cover.
Be careful with the video cable connecting the LCD panel and inverter board to the motherboard.
Place the LCD on the palm rest so you can access the video cable connector on the back.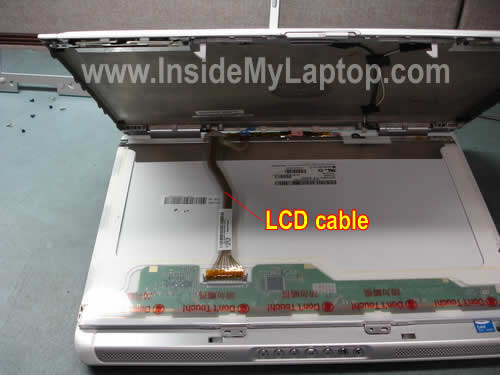 Press on latches on both sides of the video cable connector and unplug it from the LCD panel.
Unplug the other end of the video cable from the inverter board.
Now you can remove the screen assembly from the display cover.
As you see, the inverter is attached to the bottom side of the screen frame. It's very common setup for Dell laptops.
Remove one screw securing the inverter board.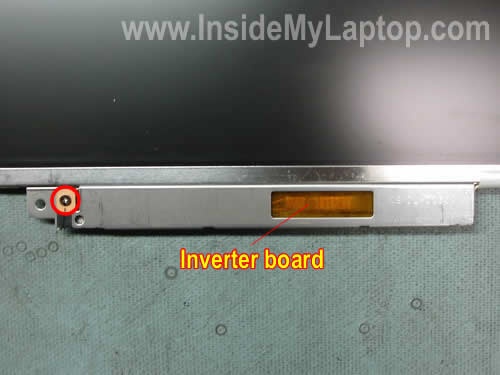 Unplug the backlight cable from the inverter.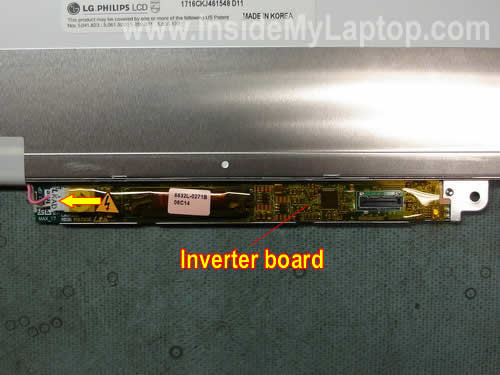 Carefully remove the inverter board from the metal casing and replace it with a new one if necessary.
When you buy a new LCD for your Dell, try to find one that comes with the inverter attached. In this case you will avoid any compatibility issues that might occur.
UPDATE: in next guides I explain how to fix damaged hinge and how to replace keyboard.