In this guide I explain how to remove and replace the LCD screen on a Dell Inspiron 15 3565 or 3567 laptop (model P63F). It's likely this guide can be used for other models in the Dell Inspiron 15 3000 series computer line.
This guide is only for the display panel disassembly. If you need to take apart the laptop base, check out my guide for Dell Inspiron 15 3565 3567 base disassembly.
For the LCD screen removal you will need only two basic tools: Phillips #0 screwdriver and a case opener tool (optional).
STEP 1.
Unlock the remove the battery. You don't want to touch the internal component with the battery connected.
STEP 2.
Using a case opener tool start separating the screen bezel from the display back cover. If's easier if you start on the top side of the display panel. You can use your finger nails instead.
STEP 3.
Continue removing the screen bezel with your hands. There are many hidden latches securing the bezel to the back cover. Wiggle the bezel to disengage the latches.
STEP 4.
After the bezel is separated on the top, you can move to the bottom side of the display panel.
STPE 5.
Open the display panel as far as it goes and separate the screen bezel from the hinges.
Remove the screen bezel completely.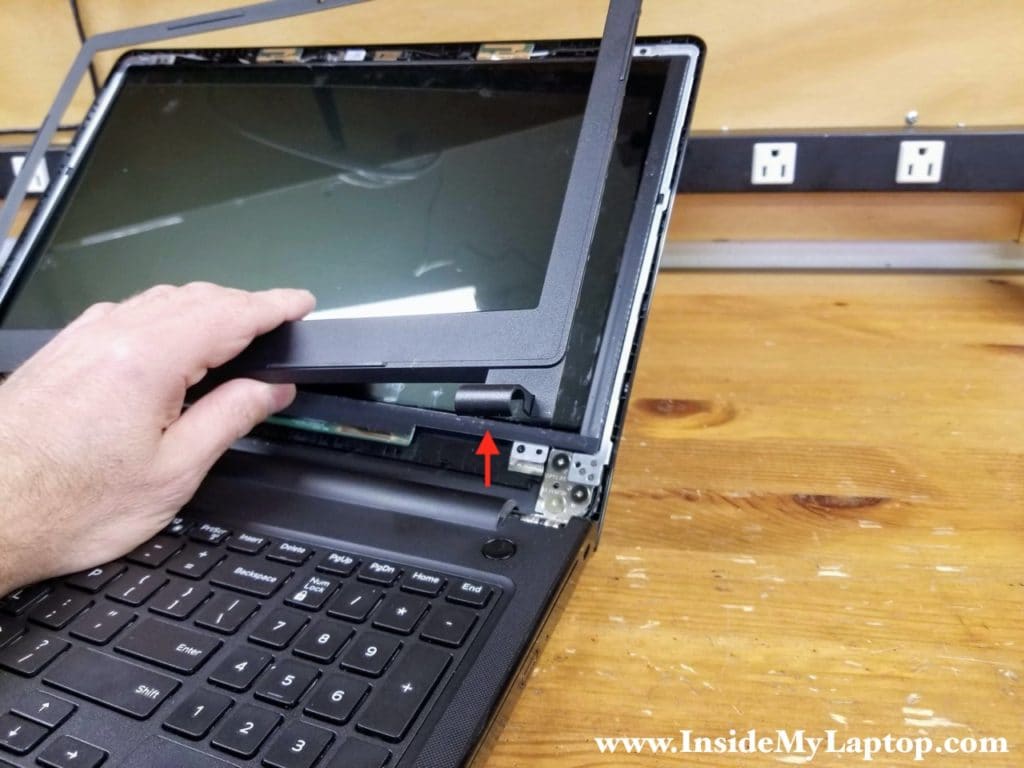 STEP 6.
Remove four screws attaching the LCD screen to the hinge brackets.
STEP 7.
Carefully separate the LCD screen from the display back cover and place it the front side down on the keyboard.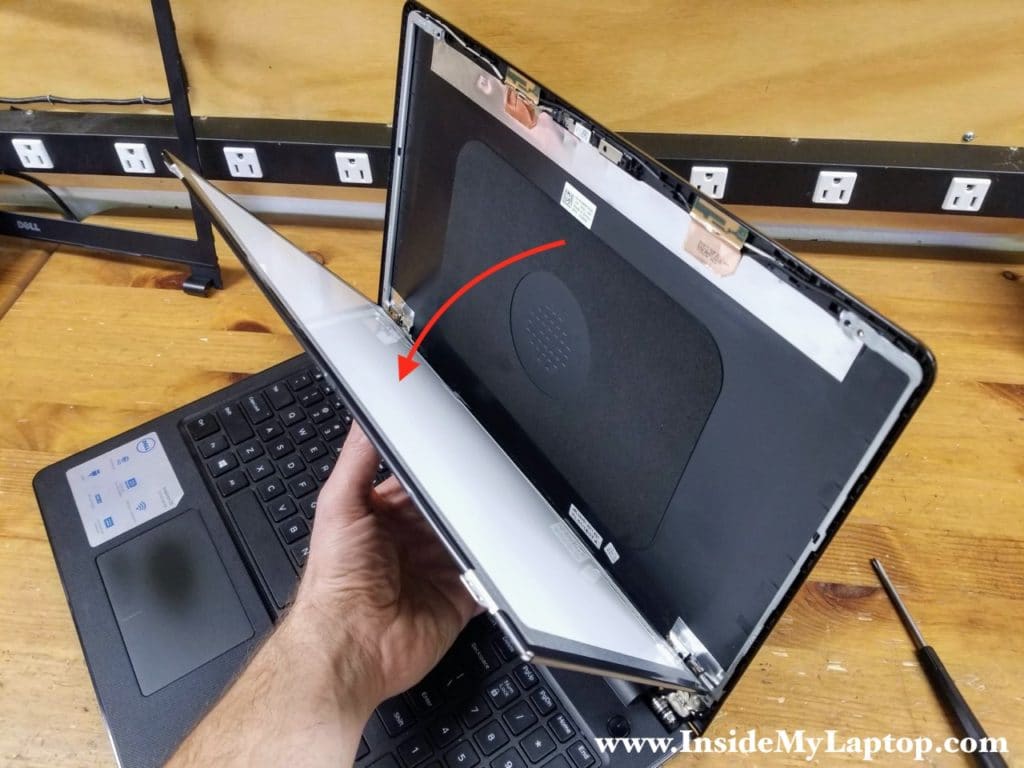 STEP 8.
Now you can access the display video cable connector on the back of the screen.
STEP 9.
Peel off the clear tape securing the connection.
The connector has to be unlocked before you can disconnect the cable from the screen.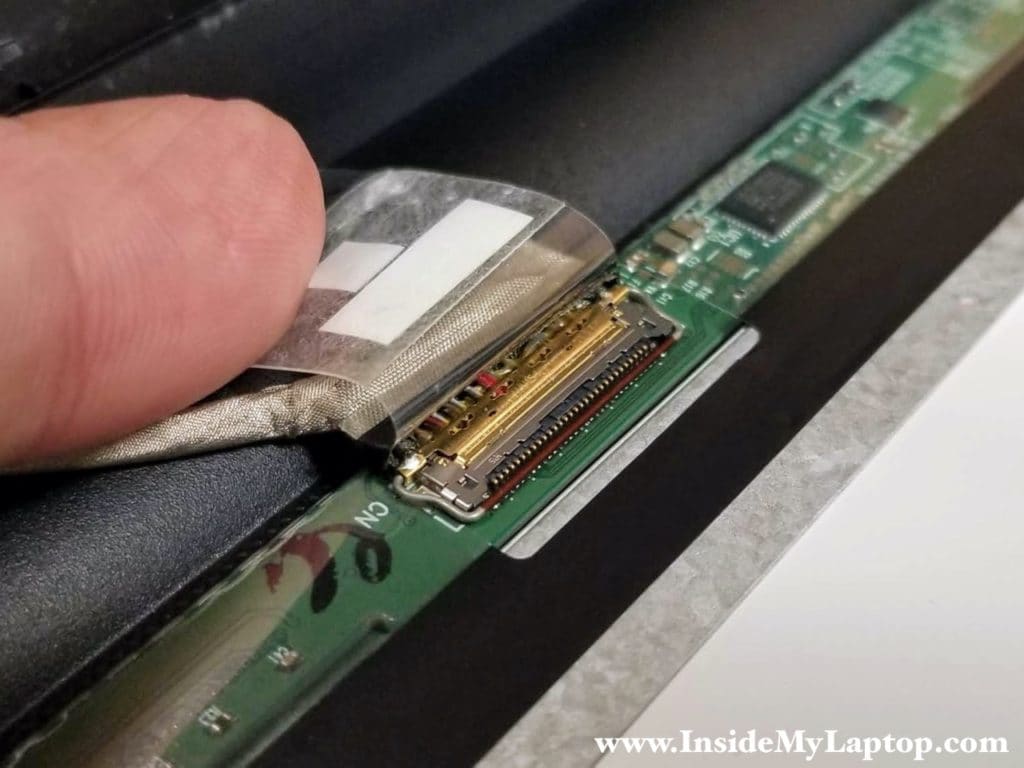 STEP 10.
Lift up the metal bracket to unlock the connector.
STEP 11.
Pull the display video cable out to disconnect it from the screen.
Here's the display back cover shown with the LCD screen removed.
The LCD screen has been removed and now you can replace it with a new one. Assemble the laptop following all steps in the reverse order.
You can find a new replacement LCD screen for your Dell Inspiron 15 3565 3567 laptop if you search either by the screen model number or Dell part number (printed on the back of the original screen).
In my case the screen model is LP156WHU (TP)(A1) and Dell part number is 0H97H1.