Today I show how to replace cracked screen on Dell Inspiron 1545 laptop.
Dell Inspiron 1545 uses two different types of screens:
1. Old style LCD with CCFL backlight.
2. Newer style LCD with LED backlight.
In my case I'm replacing the one with LED backlight.
Before you start, make sure the computer is turned off and battery removed.
STEP 1.
The display bezel has six rubber screw covers.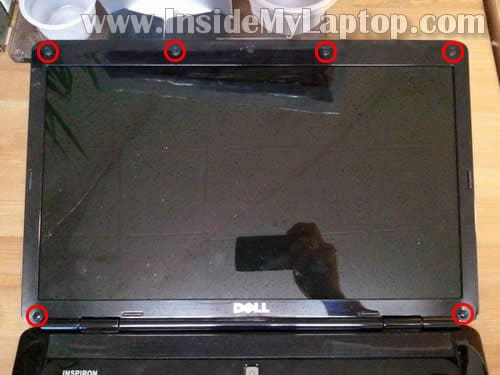 Remove all covers with a sharp object.
Glue these covers somewhere on the bezel so they don't get lost.
Remove all six screws found under those covers.
STEP 2.
Insert your fingers under the bezel and start separating it from the display cover.
The bezel secured by hidden latches. You'll have to wiggle the bezel in order to disengage those latches.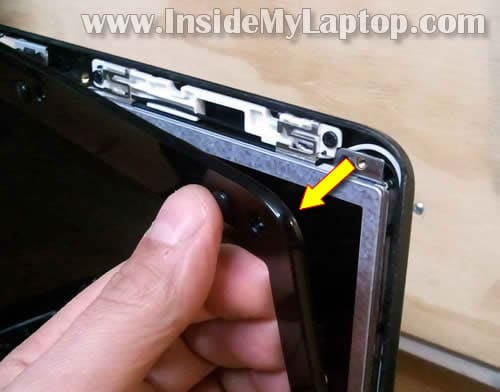 STEP 3.
Continue separating the bezel on the top.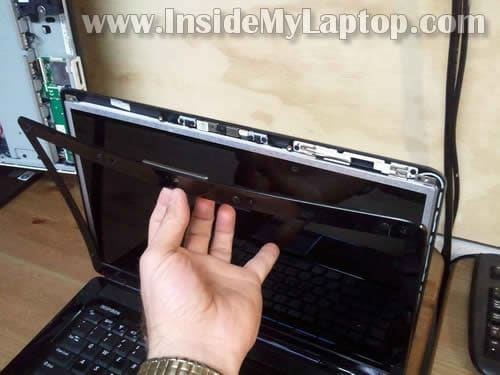 STEP 4.
The bottom part of the bezel could be glued to the screen with sticky tape.
In this case insert a piece of soft plastic (I'm using a guitar pick) under the bezel and carefully move it along the side.
STEP 5.
The display bezel has been removed.
STEP 6.
Remove two screws securing hinges to the display cover.
STEP 7.
Separate LCD assembly from the back cover and place it face down on the keyboard.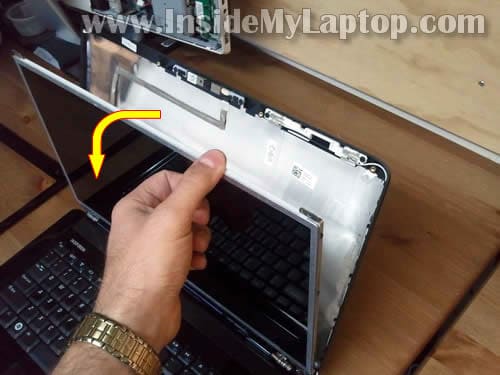 STEP 8.
Now you can access the video cable connector on the back.
Laptops with LED backlit screens have no inverter board. There is only one cable plugged into the screen as it shown on the following picture.
If you are working on a laptop with CCFL screen, you'll have to disconnect the video cable from the inverter board too.
STEP 9.
Remove sticky tape securing the connection.
Unplug the video cable.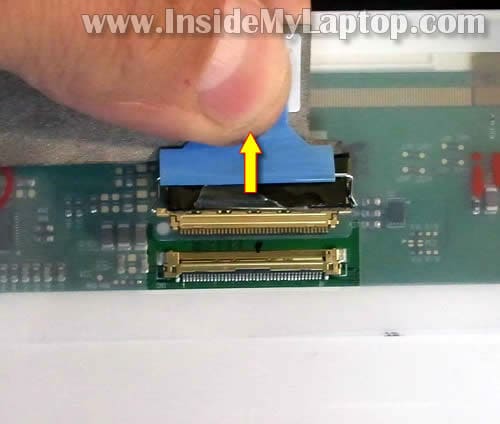 STEP 10.
Now you can remove the cracked screen and replace it with a new one.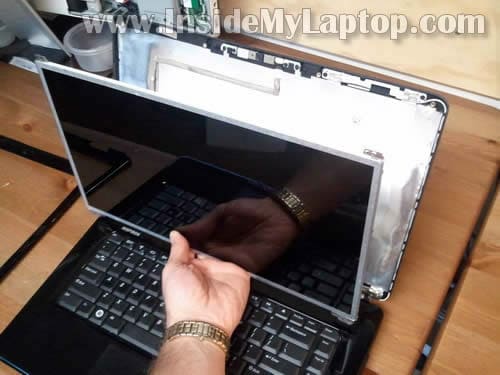 In my case I had this LCD installed: LP156WH2 (TL)(A1).
STEP 11.
The final step would be moving side mounting brackets to the new screen. Each bracket is secured by three screws.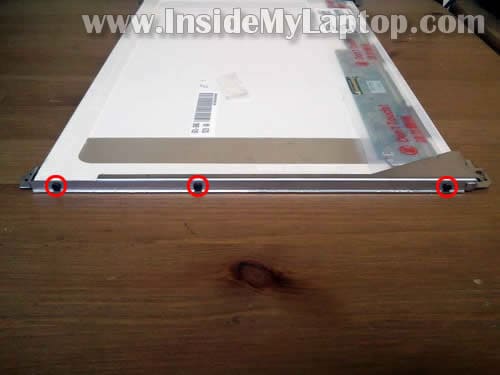 Update: if you need to take apart the body, check out my complete disassembly guide.