This guide will help you to remove and replace the keyboard on a Sony Vaio VGN-C series laptop.
I'm fixing a Sony Vaio VGN-C250N model but most likely you can use these instructions for the entire VGN-C line.
If it works for you, please mention the model number in comments below.
Also, I found another model number on the sticker: Model PCG-6R3L.
STEP 1.
Turn off the computer and remove the battery.
Remove one screw from the bottom.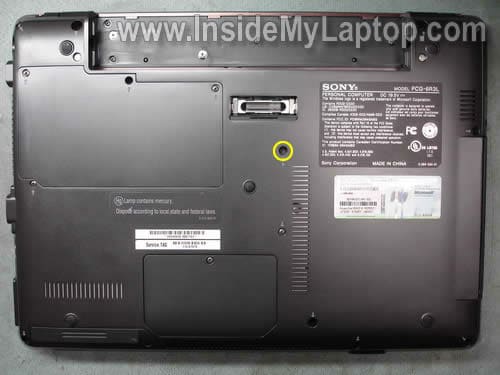 STEP 2.
There are for small latches located above the function keys.
Push on latches with a small screwdriver to release the keyboard.
STEP 3.
Carefully lift up the keyboard and place it upside down on the palm rest.
STEP 4.
Now you can access the cable connector on the motherboard.
Unlock the connector first and after that pull the cable after that.
In order to unlock the connector carefully move the black clip to the direction shown by two arrows.
On the following picture the connector is shown in the unlocked position.
STEP 5.
Now you can pull the cable from the connector and remove the keyboard.
In my laptop the cable was glued to the top cover with sticky tape.
Replace the keyboard with a new one.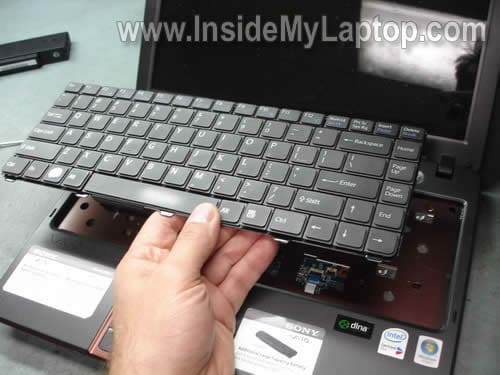 You can search for a new keyboard using the part number from the original one.
In my laptop the part number was 147996521.