Here's how I was able to open the battery from my Dell. I had to take it apart because the locking mechanism was broken. I decided to fix it by using the locking mechanism from another similar dead Dell battery.
I wasn't sure if I can open the battery because it looked sealed.
To my surprise, it wasn't difficult but you have to be very careful. If something goes wrong you can (and most likely will) destroy the battery or will not be able to assemble it back together. Proceed on your own risk.
I found it had two small latches close to the connector. One latch on the right side.
The second latch on the left side.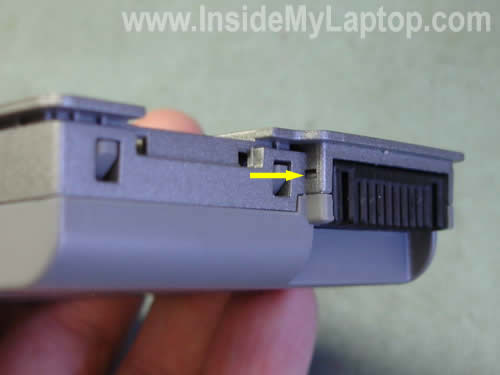 You can unlock latches with a small flathead screwdriver and insert something (I'm using a guitar pick) between the connector and cover to keep them separated.
At the same time insert another guitar pick between the covers on the side and move it along the side unlocking hidden latches inside.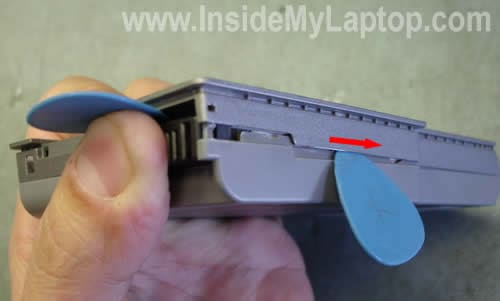 Do the same with the other side.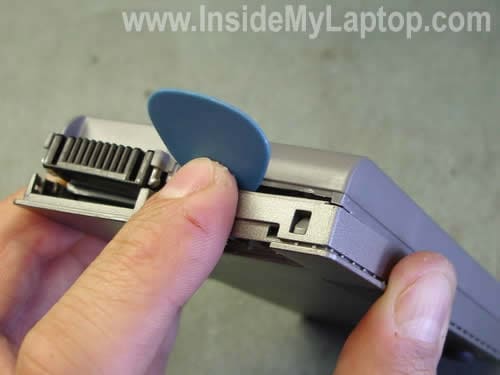 Keep working with the guitar pick until both covers are separated.
Now you can remove the cover.
The battery has been disassembled. After that I opened the second (dead) one and transferred the locking mechanism to the working battery.