Here I explain how to replace broken screen in an Acer Aspire 5745G laptop. This guide should work for the entire Acer Aspire 5745 series.
This laptop model uses a LED-backlit LCD screen which is relatively inexpensive.
In my example I'll be replacing the broken screen in a display panel which is separated from the laptop base. I removed the display panel in the previous Acer Aspire 5745 disassembly guide
.
But it's not necessary to remove the display panel. You should be able to replace the screen while the display panel still attached to the laptop base. It will be a little bit harder to remove the screen bezel but possible.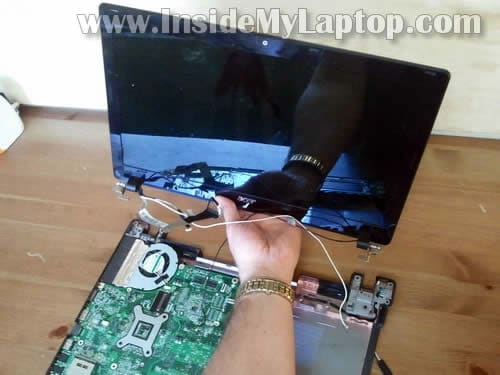 Let's replace the broken screen.
STEP 1.
You'll find two screw covers in the lower left and right corners of the display panel.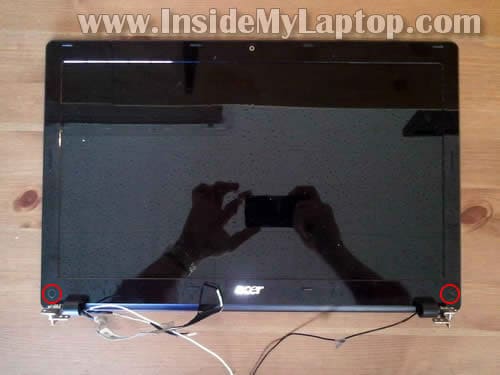 Remove both covers with a sharp object.
After that remove both screws securing the bezel.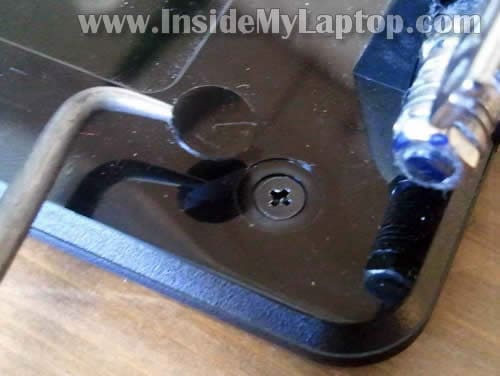 STEP 2.
Start separating the screen bezel from the display cover on the top.
Wiggle the bezel until it's separated from the cover. There are many hidden plastic latches holding the bezel attached to the cover.
STEP 3.
Continue separating the screen bezel from the cover.
NOTE: most likely the bezel will be glued to bottom part of the screen with double sticky tape.
Work slowly. Carefully unglue the bezel from the screen.
STEP 4.
Remove the bezel.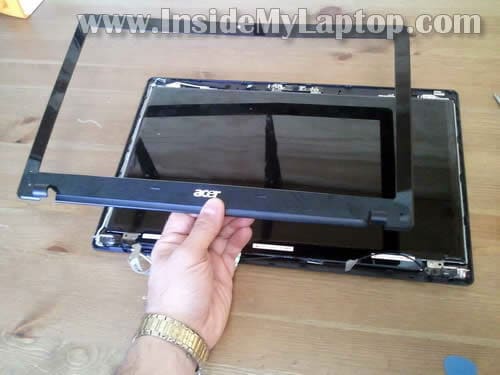 STEP 5.
Remove four screws securing the LCD screen to the display cover.
STEP 6.
Separate the LCD screen from the cover so you can access the video cable connector on the back of the screen.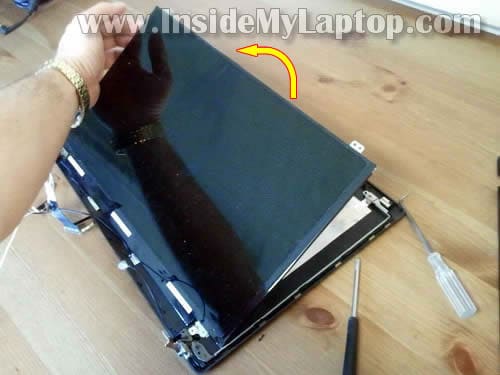 STEP 7.
The video cable connector located in the lower part of the screen.
STEP 8.
Remove any tape securing the video cable connector and unplug it from the LCD screen.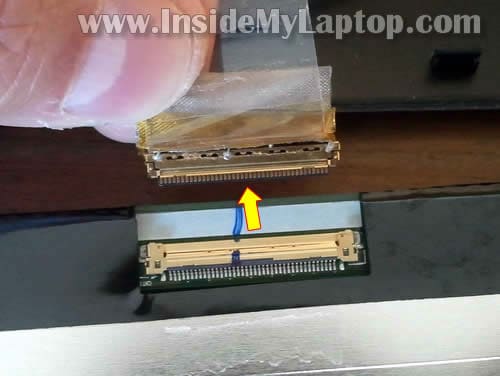 STEP 9.
Now you can remove the broken screen and replace it with a new one.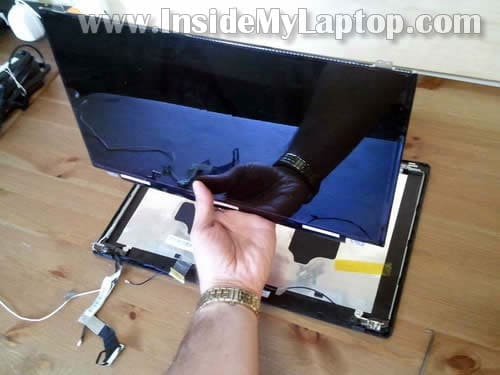 You can search for a new screen by the laptop model or LCD screen model.
The LCD screen model printed on the back of the screen. In my case the screen model number is: LP156WH3 (TL)(A2).
Did I help you $ave some money? Please consider making a donation. THANK YOU!
Donate via PayPal