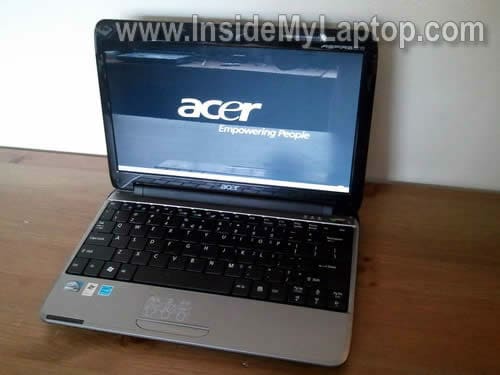 Today I show how to remove and replace screen in an Acer Aspire One A0751h netbook (Model ZA3).
This tutorial may work for some other Acer Aspire One netbooks. If it works for you, please mention the laptop model in comment after the post.
Before you start, make sure the netbook turned off and battery removed.
STEP 1.
There are six rubber seals on the screen bezel.
You'll find six screws securing the screen bezel under these seals.
You can remove the screw seal with a sharp object.
After screw seals removed, glue them somewhere on the bezel so they don't get lost.
Remove all six screws found under the seals.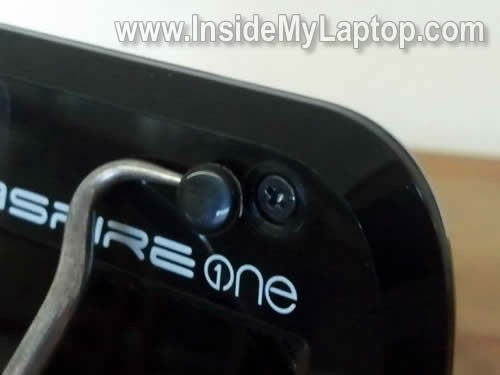 STEP 2.
Start separating the screen bezel from the display cover with your fingers.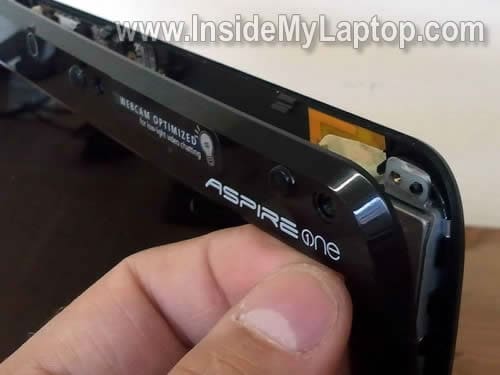 STEP 3.
Continue separating the screen bezel until it's removed.
STEP 4.
The screen bezel has been removed.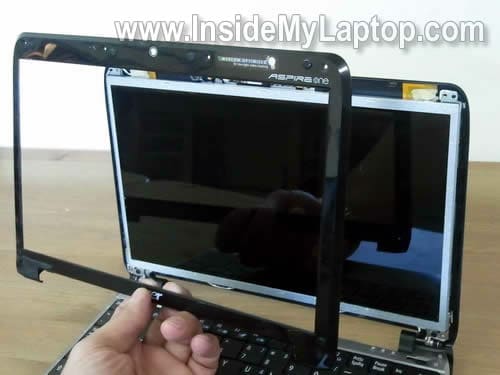 STEP 5.
Remove two screws from the right side of the screen assembly.
These screws securing the screen to the mounting bracket.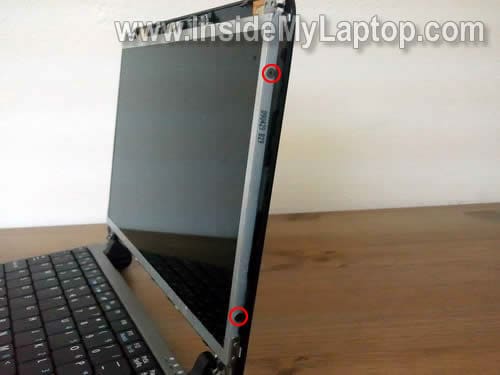 STEP 6.
Remove two more screws from the left side of the screen.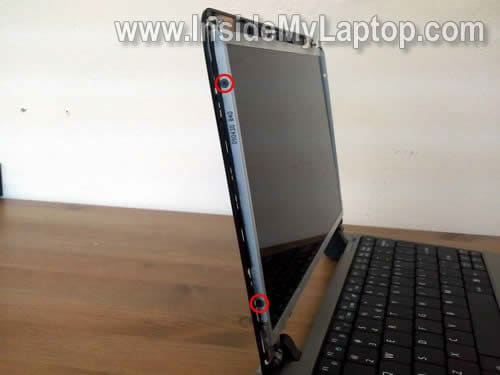 STEP 7.
Disconnect the web camera cable.
Separate the microphone from the cover (it's glued to the cover with double sticky tape).
STEP 8.
Now you can separate the screen from the display cover.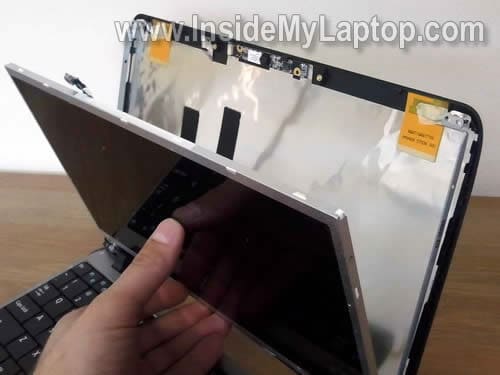 STEP 9.
Place the screen face down on the keyboard.
Carefully separate the video cable from the back of the screen (the cable glued to the screen with double sticky tape).
Disconnect the video cable connector from the screen.
Now you can remove the screen and replace it with a new one.
The best way to find a new compatible screen is searching by the screen model number.
In my Acer Aspire One A0751h netbook the screen had the following model number: B116XW02
This is a 11.6″ LED-backlit screen.
This screen is relatively inexpensive.
In the previous post I explain how to remove keyboard, memory, wireless card and hard drive from same Acer Aspire One A0751h netbook.
Did I help you $ave some money? Please consider making a donation. THANK YOU!
Donate via PayPal