Here's how I upgraded the hard drive in a Sony Vaio PCG-V505DXP laptop.
It had an older 60GB 4200RPM IDE HDD (Toshiba MK6021GAS) installed. The original one failed and I decided to upgrade it with a faster one.
I installed an inexpensive 120GB 5400RMP WD Scorpio IDE drive (WD12000BEVE) and it works like a charm.
The drive replacement procedure is pretty simple and here it is.
First of all, unplug the battery. The HDD compartment is located on the bottom under the cover.
Remove five screws and remove the cover.
Now remove two screws securing the HDD brackets to the base.
Carefully lift up the HDD and unplug it from the connector on the motherboard.
Now you can unplug the cable.
You'll have to transfer mounting brackets to the new drive.
There is one bracket on each side.
Remove the bracket from the right side.
Remove the bracket from the left side.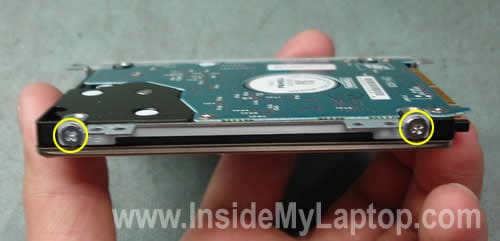 You'll have to use an IDE drive, not SATA.
Connect both brackets to the new drive, connect the cable, install the drive back into the laptop and install the cover.
As you understand, the new drive comes without software. In order to install the operating system and applications you'll have to run recovery discs.
Hopefully, you've created a set of recovery CDs or DVDs while your old hard drive was in a good working condition. If not, you'll have to contact Sony and purchase recovery discs from them.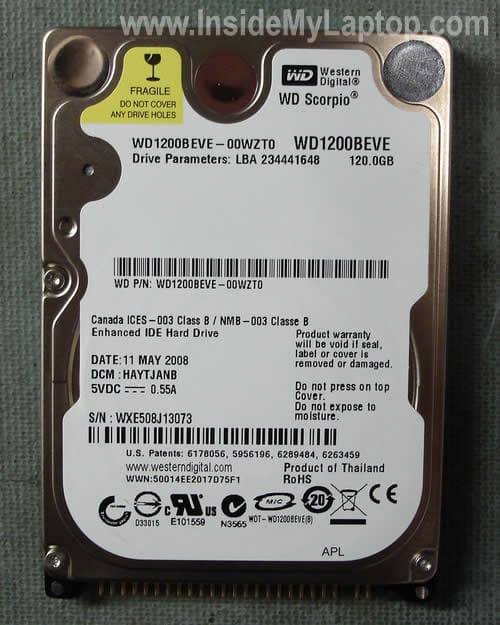 Boot your laptop from the first recovery disc and follow the wizard on the screen. This process will reimage your new HDD to factory defaults.