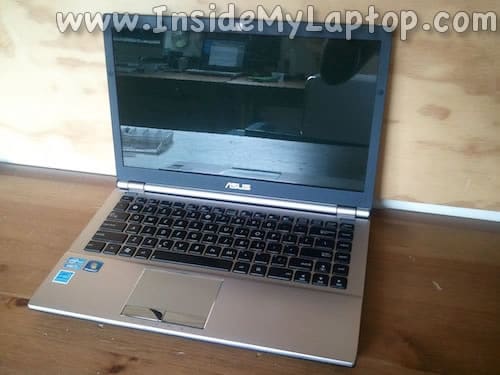 In this guide I will be taking apart an Asus U46E.
Make sure it's turned off before you start.
STEP 1.
Unlock and remove the battery.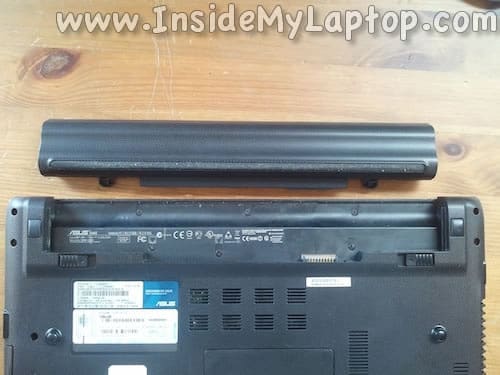 STEP 2.
Remove the RAM/Hard drive cover. It's secured to the case by two screws.
STEP 3.
Under the cover you will find the hard drive and both RAM modules.
Remove three screws securing the hard drive caddy.
STEP 4.
Slide the hard drive to the right to disconnect from the motherboard. Remove it.
STEP 5.
Remove two screws securing the optical drive.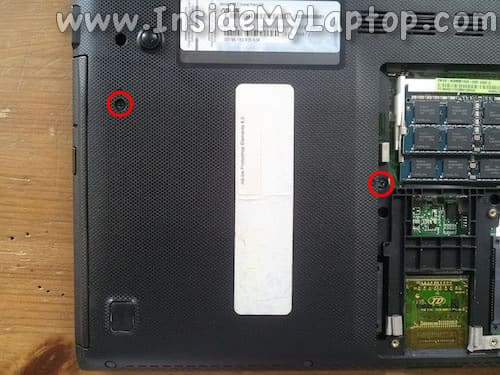 STEP 6.
Pull the optical drive to the left and remove it from the laptop.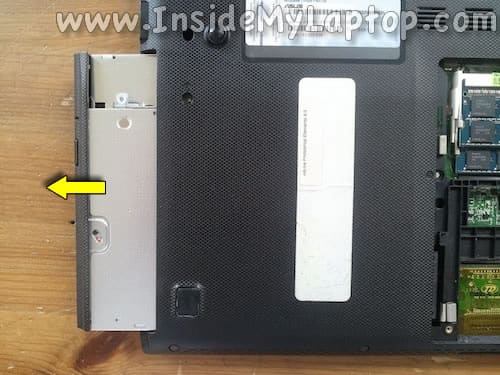 STEP 7.
Remove all screws from the bottom.
Don't forget three screws located in the optical drive bay.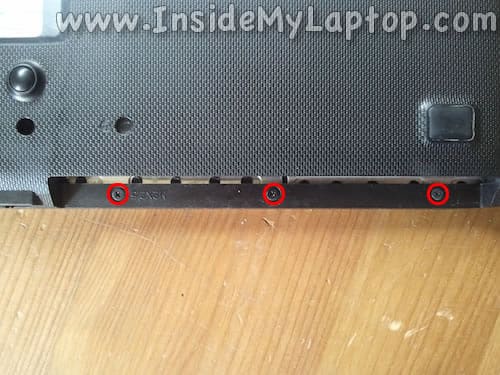 Some screws are hidden under rubber covers.
STEP 8.
Now you can separate the palm rest/keyboard assembly from the bottom case.
In order to remove the palm rest completely it's necessary to remove both hinge covers first.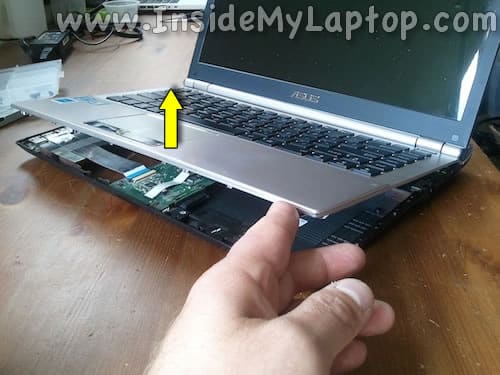 STEP 9.
Close the display so you can access both hinge covers.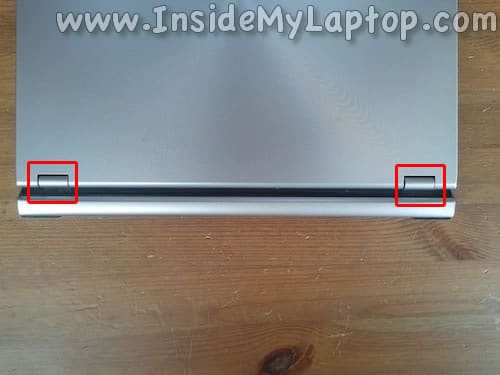 STEP 10.
Using a plastic stick lift up the hinge cover until it disengages from the case.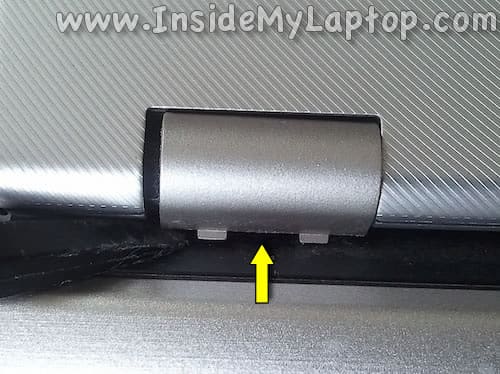 Remove both hinge covers.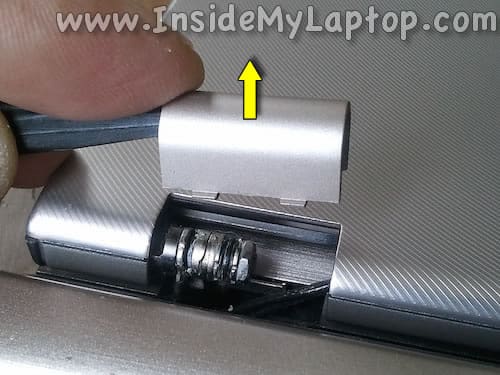 STEP 11.
Move the palm rest assembly towards the display until you can access the touch pad cable.
Here's how to disconnect the cable.
Carefully slide the retaining tab about 2 millimeters away from the connector base (green arrow).
Pull the cable out (yellow arrow).
STEP 12.
Turn the palm rest upside down so you can access the keyboard cable.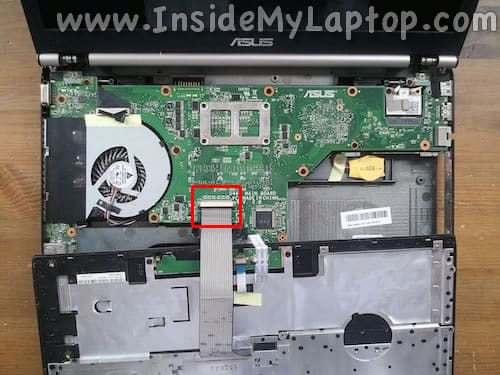 Unlock the connector (green arrow) and pull the keyboard cable out (yellow arrow).
Here's the bottom side of the palm rest assembly.
When the palm rest removed, you can access the following internal components:
– Cooling fan.
– Wi-Fi card.
– CMOS battery.
– USB board.