Today I'll be replacing failed LCD screen assembly on a Toshiba Satellite Radius P55W laptop. I'm replacing the screen because of failed digitizer. The touch screen started showing bubbles and registering phantom touches on the screen.
In Toshiba Satellite Radius P55W laptop the LCD screen permanently attached (glued) to the digitizer. If either of them failed, the entire LCD assembly has to be replaced.
I've seen some eBay sellers offering touch screen digitizers separately but I really doubt you can replace it and make look factory perfect again. I tried separating the LCD screen and digitizer just to find out if it's possible and the experiment failed completely.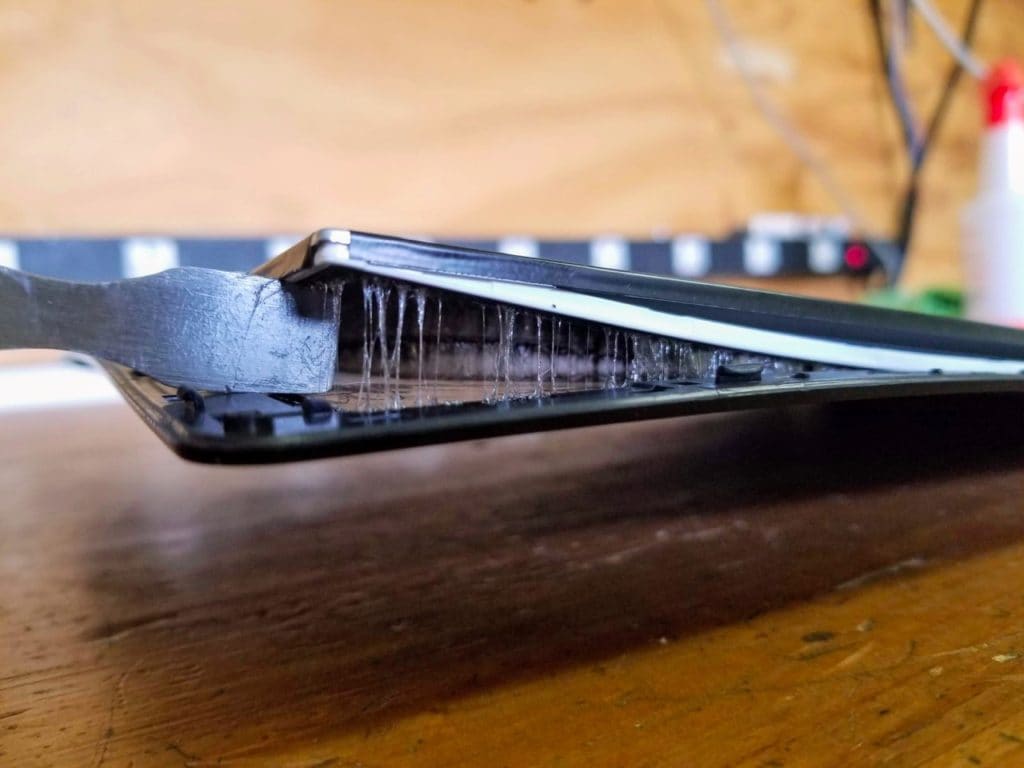 It's a good idea to disconnect the battery before taking apart the display assembly. I explained how to access the battery in this Toshiba Satellite Radius P55W disassembly guide.
Removing LCD screen assembly
STEP 1.
Start separating the LCD screen assembly from the back cover on the top side of the display. Insert a thin case opener tool between two and pry up the LCD assembly.
STEP 2.
Continue separating the LCD assembly on the sides.
Be careful while working with the case opener tool. Do not insert it too far. The webcam and cables are routed close to the edge of the display.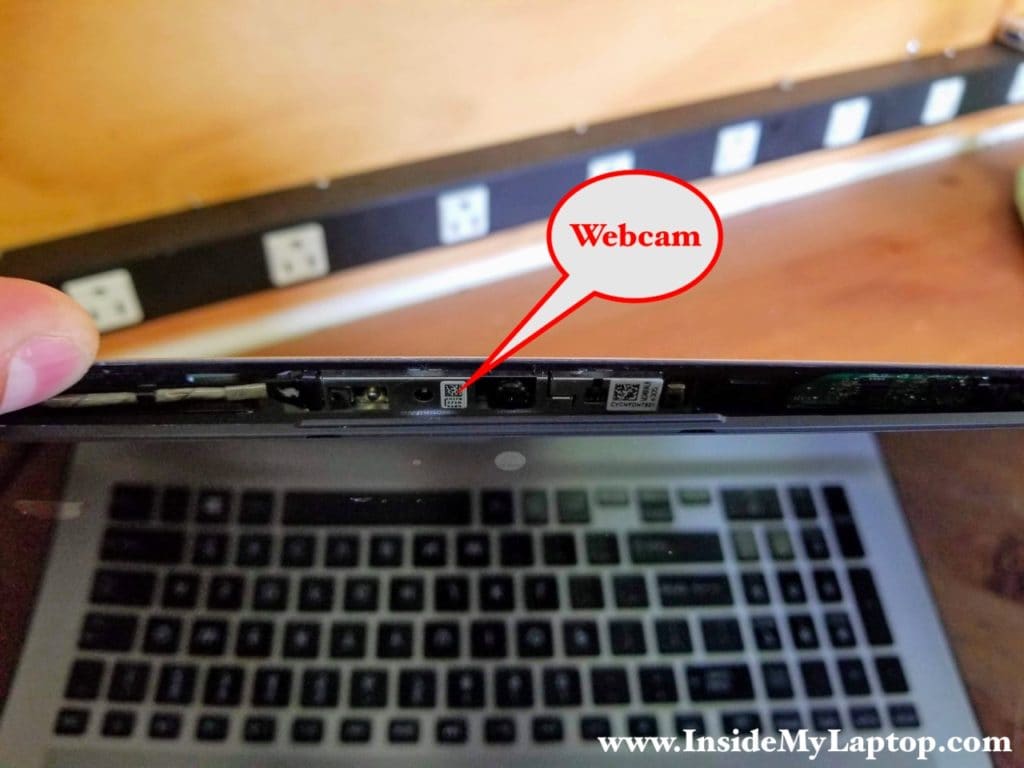 STEP 3.
When the gap is wide enough, continue removing the LCD screen assembly with your fingers.
STEP 4.
Separate the LCD assembly completely and place it on the palmrest.
Now you can access and disconnect the display video cable (color-coded in red) and the digitizer cable (color-coded in orange).
STEP 5.
Peel off clear tape securing the display cable connector.
Unplug the display video cable from the LCD screen.
STEP 6.
The touch screen cable glued to the frame by adhesive tape.
Carefully separate the cable from the frame.
STEP 7.
Unplug the touch screen cable from the digitizer circuit board.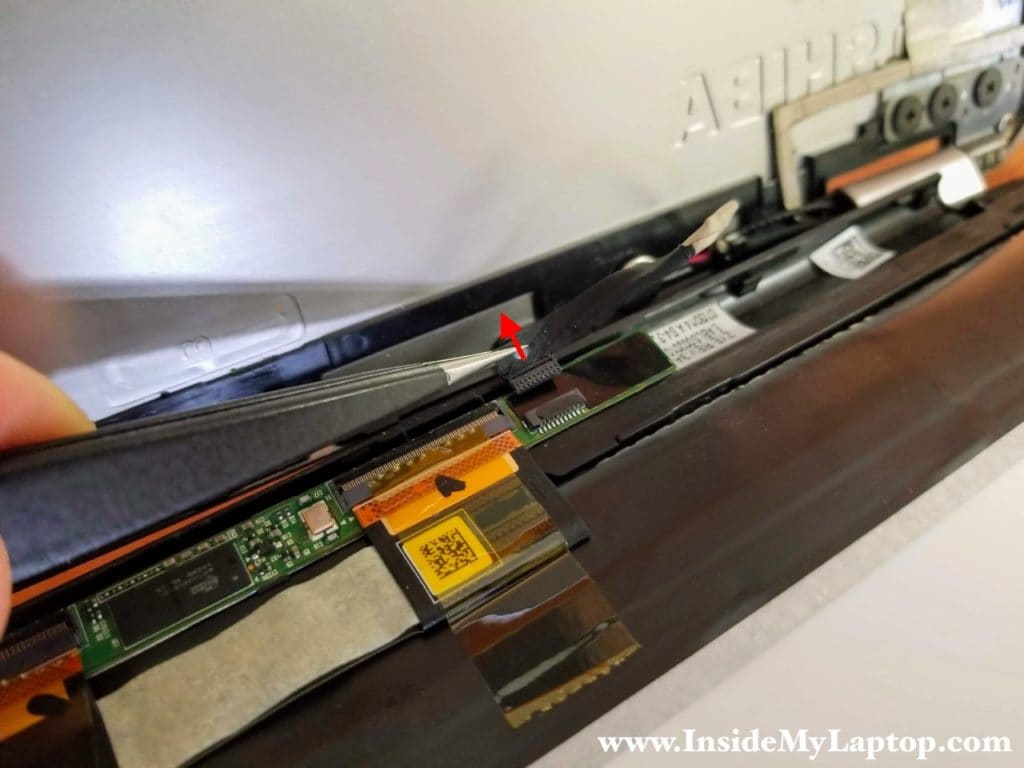 STEP 8.
Remove the LCD screen assembly completely.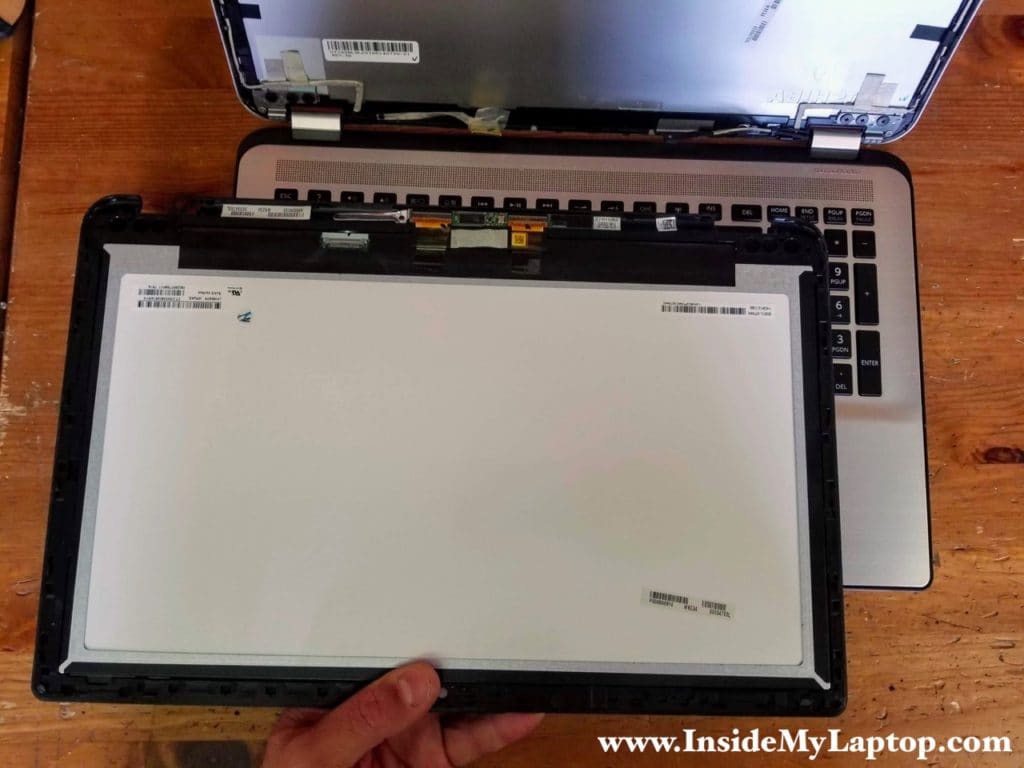 You can find a new replacement LCD screen assembly using the model number from the original part. It's printed on the back.
In my example, Toshiba Satellite Radius P55W had the following screen installed: LP156WF5 (SP)(A2).
Replacement displays available here: https://ebay.to/2TEtfdG
Installing new LCD screen assembly
Reconnect all internal cables and align the new LCD assembly with the back cover. Gently snap the new assembly back to the back cover. Start from the top and move the sides after that.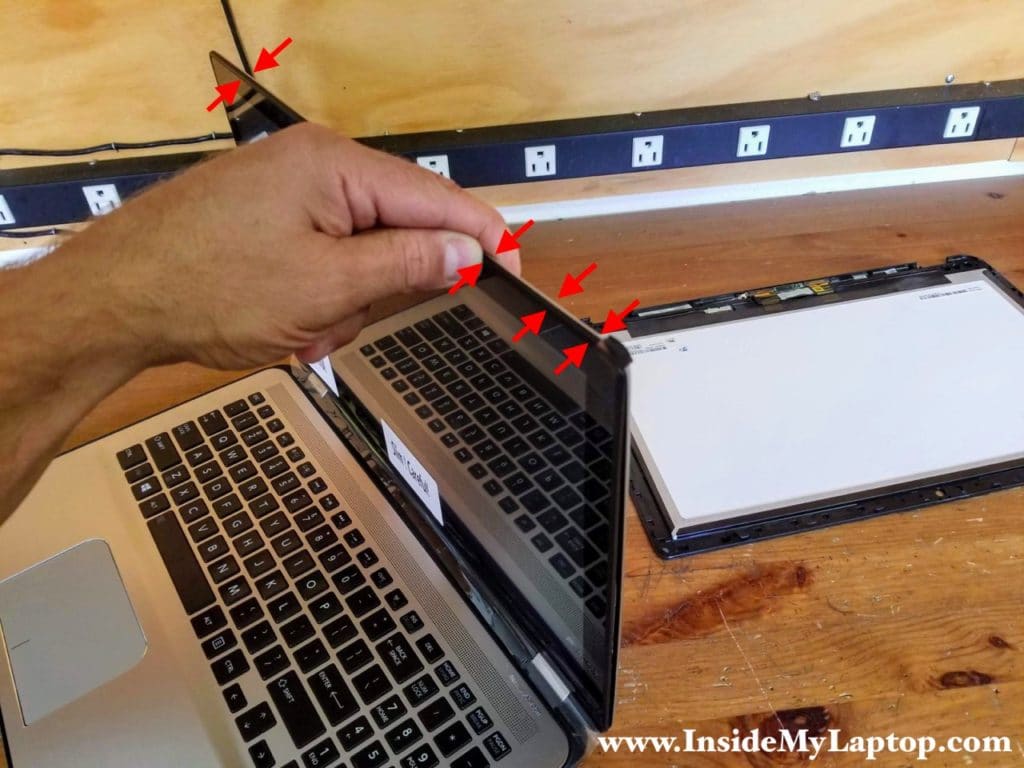 Finally finish up on the bottom.