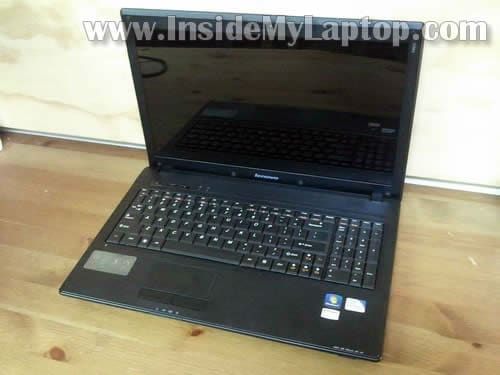 In this post I explain how to replace LCD screen on Lenovo G560 laptop.
My Lenovo G560 had an LED-backlit LCD installed. I'll explain how to search for a compatible replacement the end of this post.
Before you start the disassembly process make sure it's turned off and battery removed.
STEP 1.
You'll have to remove six screw covers located on the front bezel.
Two covers on the lower part of the bezel and four more covers on the upper part of the bezel.
You can remove screw covers with a sharp object.
After all covers removed, remove six screws.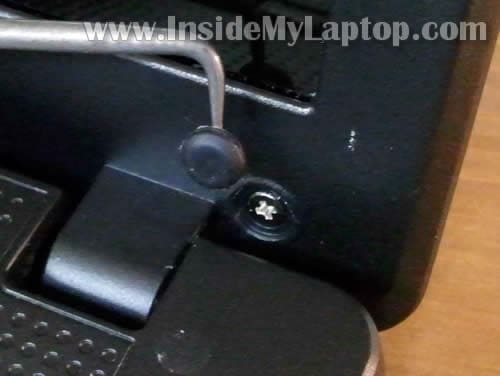 STEP 2.
Insert your fingers under the bezel as it shown on the following picture.
Wiggle the bezel a little bit and start separating it from the back cover.
There are hidden plastic latches securing the bezel.
STEP 3.
Continue separating the bezel on the display sides.
You can use a small piece of soft plastic for that. Insert it between the bezel and back cover and slowly move along the side. At the same time continue removing the bezel with your fingers.
STEP 4.
The bezel has been removed.
STEP 5.
Carefully separate the LCD assembly from the back cover so you can access screws on the side.
Remove four screw on the right side of the display.
STEP 6.
Separate the LCD assembly from the back cover and place it face down on the keyboard.
STEP 7.
Now you can access the video cable.
STEP 8.
Remove sticky tape securing the connection.
Unplug the video cable connector.
STEP 9.
Now you should be able to remove the screen from the laptop and replace it with a new one.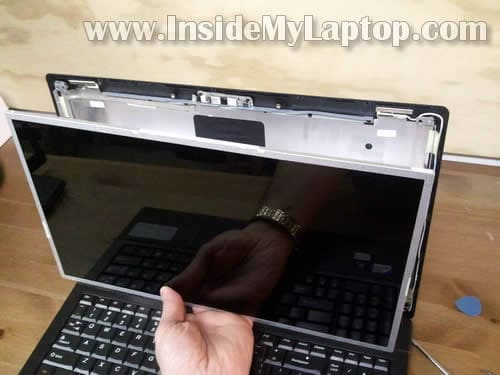 The best way to find a new compatible screen would be searching by the model number from original one.
My Lenovo G560 laptop had the following LCD installed: model No: B156XW02 v.2