In this guide I explain how to remove and replace LCD screen on a HP Pavilion g6 laptop.
All disassembly steps should be similar for all models in the Pavilion g6 line.
Before you start, make sure the computer is turned off and battery removed.
STEP 1.
Lift up the screw cover from the lower left corner of the display bezel.
Remove  the screw located under the cover.
STEP 2.
Do the same with the lower right corner of the bezel.
STEP 3.
Insert your fingers under the display bezel somewhere in the middle.
Carefully separate the bezel from the display cover by wiggling the bezel.
There are hidden plastic latches securing the bezel.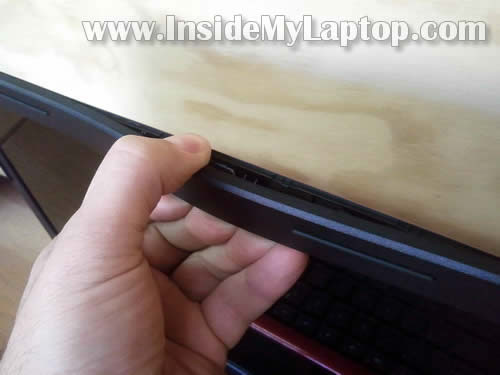 STEP 4.
Continue separating the bezel on both sides of the display assembly.
STEP 5.
When the upper side of the bezel separated from the display cover, move to the lower part.
STEP 6.
The display bezel has been removed.
STEP 7.
Remove two screws (top left and right) securing the LCD assembly to the display cover.
Loosen (do not remove completely) four screws on the bottom of the screen.
STEP 8.
Remove two screws from the right mounting bracket.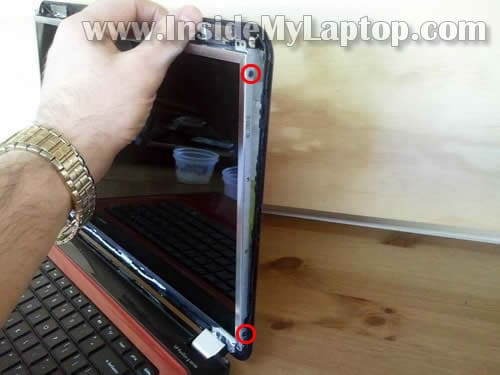 STEP 9.
Remove two more screws from the left mounting bracket.
STEP 10.
Carefully separate the LCD from the display cover and place it on the keyboard.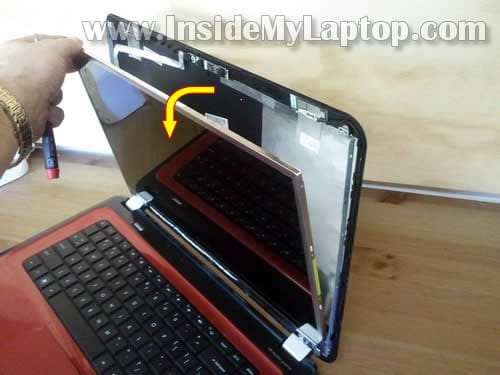 STEP 11.
Now you can access the video cable on the back.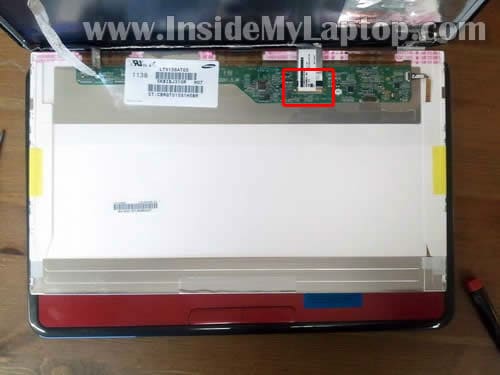 STEP 12.
Remove clear sticky tape securing the video cable connection.
Unplug video cable connector.
Remove and replace the screen with a new one.
HP Pavilion g6 laptop has LED-backlit LCD screen installed.
If you are looking for the laptop base disassembly, please check out my previous HP Pavilion g6 base disassembly guide.
You can support my work!
If you appreciate my work and find this information useful, please support this site. Thank you!