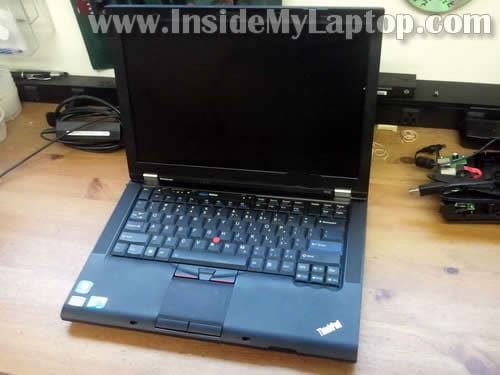 In this guide I will show how to replace broken screen on a Lenovo ThinkPad T410 laptop.
Most likely this guide will work for some other ThinkPad models.
Lenovo ThinkPad T410 comes with a LED-backlit LCD. I explain how to find a new replacement screen at the end of the guide.
Before you start, make sure the computer turned off and battery removed.
STEP 1.
Remove screw cover from the lower left corner of the display bezel.
Remove both screws located under the cover.
STEP 2.
Do the same with the lower right corner.
STEP 3.
Start separating the bezel from the back cover.
Insert a piece of soft plastic between the bezel and cover and wiggle it a little bit.
At the same time insert your fingers under the bezel and wiggle it to unlock many hidden plastic latches.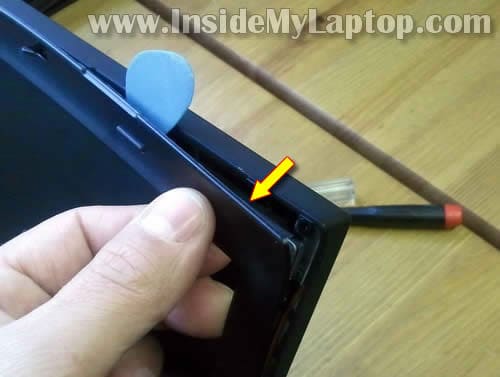 STEP 4.
Continue separating the bezel on the top of the display cover.
After that move to the lower part.
STEP 5.
The bezel has been removed.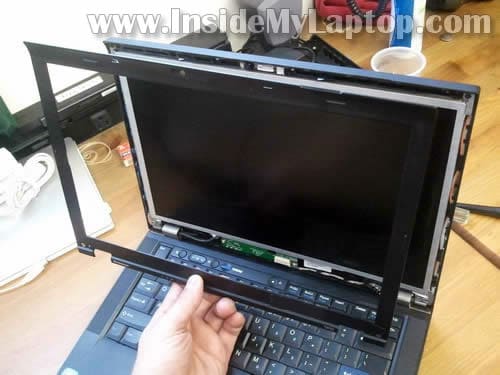 STEP 6.
Remove two screw securing the mounting brackets to the back cover.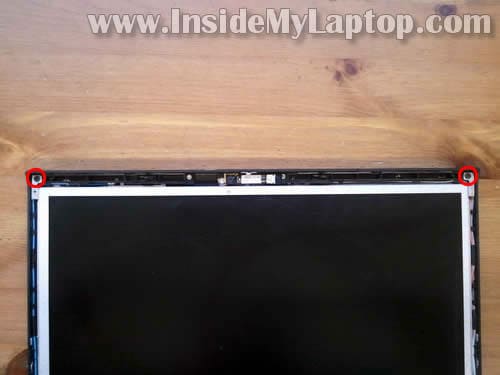 STEP 7.
Separate screen from the cover and place it face down on the palm rest assembly.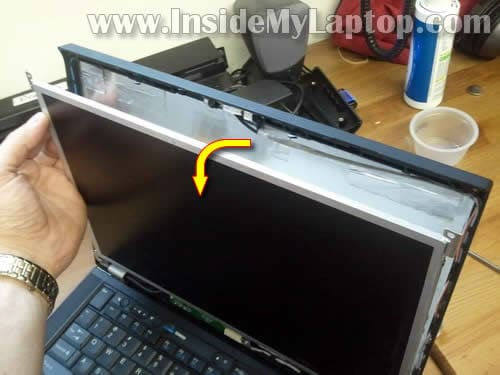 STEP 8.
Now you can access the back side and disconnect the video cable.
Remove sticky tape securing the video cable.
STEP 9.
Unplug the video cable connector.
STEP 10.
Now you can remove the LCD.
STEP 11.
Finally, remove two screws from mounting bracket on the side.
Transfer the hinge bracket to the new screen.
Do the same with the other side.
It's very important to find the correct LCD for your laptop. Make sure it has the same resolution as the original one.
There are two ways:
1. You can search by the LCD model number. In my case the model number is: B141EW05 v.4
2. You can search by the Lenovo FRU number. In my case FRU number is 42T0733.
It's possible there is more than one screen compatible with your Lenovo ThinkPad T410 laptop.
UPDATE: In the next guide I explain how to replace the cooling fan.