In this guide I'll be replacing the LCD screen on a Dell Latitude E6410 laptop.
STEP 1.
First of all, turn off the computer and remove the battery.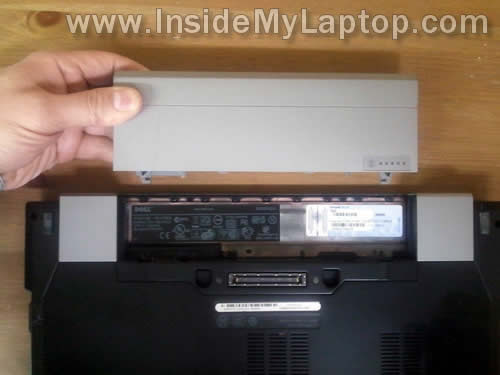 STEP 2.
Very gently insert your fingers under the display bezel.
Wiggle the bezel and separate it from the display back cover.
STEP 3.
Continue separating the bezel from the back cover on both sides of the display assembly.
You can use a piece of soft plastic to separate the bezel.
STEP 4.
The bezel has been removed completely.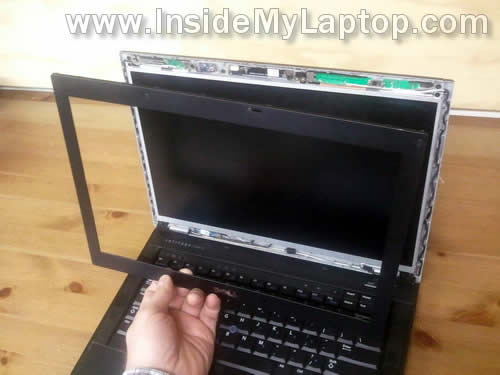 STEP 5.
Remove four screws securing the mounting brackets to the back cover.
STEP 6.
Carefully separate the LCD assembly from the display back cover and place it on the keyboard.
STEP 7.
Now you can access the laptop video cable.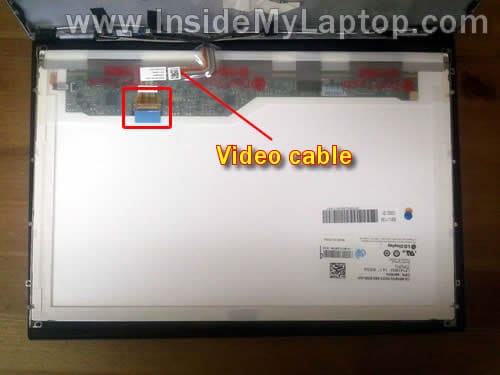 STEP 8.
Remove sticky tape securing the connection and unplug the video cable from the connector.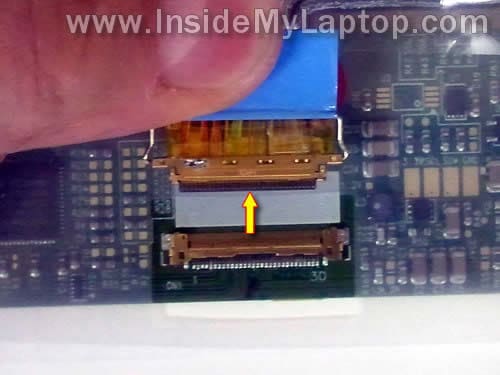 STEP 9.
Remove the failed or damaged LCD. It's ready for the replacement.
STEP 10.
You'll have to transfer both (left and right) screen mounting brackets to the new replacement screen.
Each mounting bracket secured by two screws to the side.
Dell Latitude E6410 has a 14.1″ LED-backlit LCD screen installed.