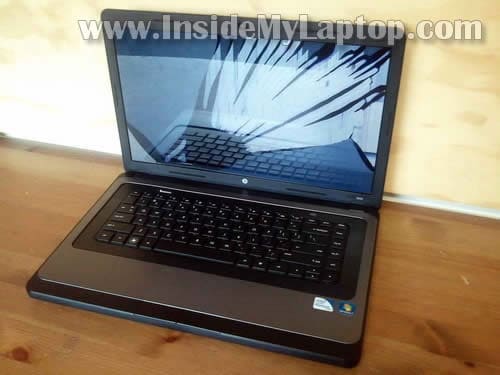 In this guide I explain how to replace broken screen on HP 2000 laptop.
In my case it was accidentally damaged and the image disappeared completely.
To be precise, I'm working on an HP 2000-210US model.
I would suggest making some notes during the disassembly process about screw locations. Some screws have different length. Your notes will be helpful when you assemble everything back together.
Turn off the computer and remove the battery.
STEP 1.
Using a sharp object remove the screw cover located in the lower left corner of the display.
Remove the screw.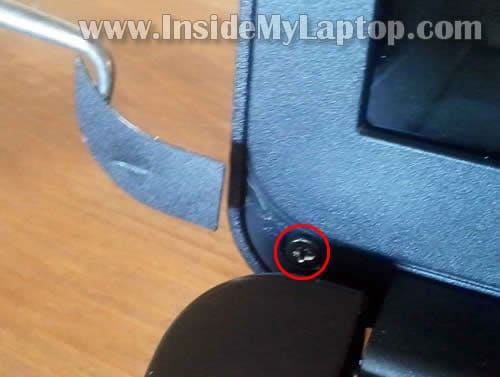 STEP 2.
Remove the screw cover in the lower right corner.
Remove the screw.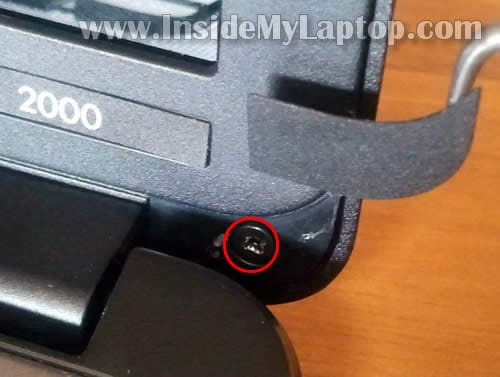 STEP 3.
Insert your fingers under the bezel and start separating it from the display cover.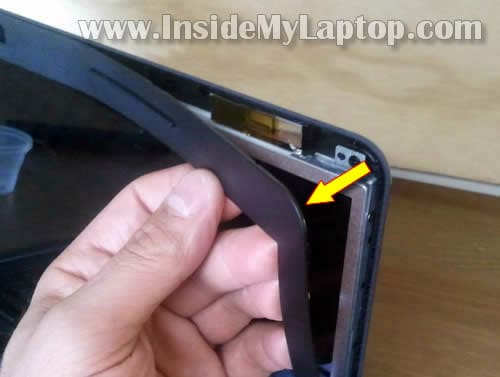 STEP 4.
Remove the bezel.
STEP 5.
Remove one screw securing the left hinge cover.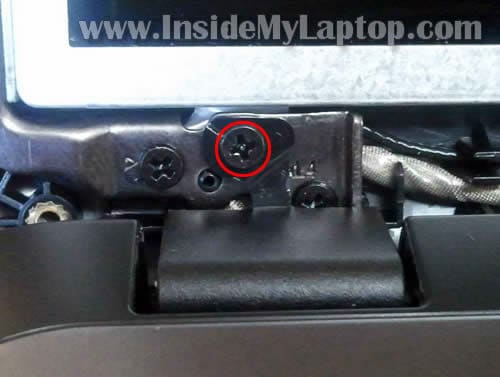 STEP 6.
Using a small screwdriver pull the hing cover and remove it.
STEP 7.
Remove one screw securing the right hinge cover.
STEP 8.
Remove the right hinge cover.
STEP 9.
Remove six screws securing the LCD assembly to the display cover.
STEP 10.
Separate back cover from the screen.
STEP 11.
Now you can access the video cable connector located on the back side.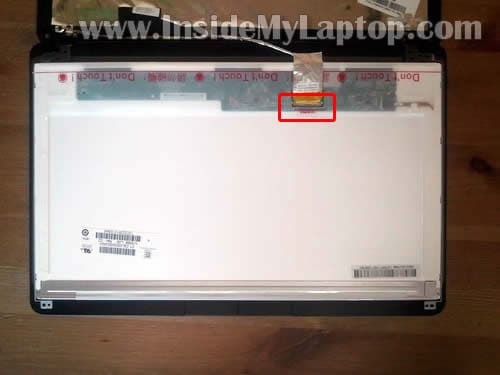 STEP 12.
Remove clear tape securing the connection.
Disconnect the video cable.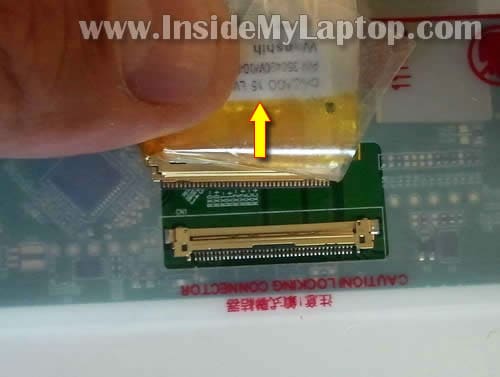 STEP 13.
Remove three screws from the right mounting bracket.
Remove three more screws on the left bracket.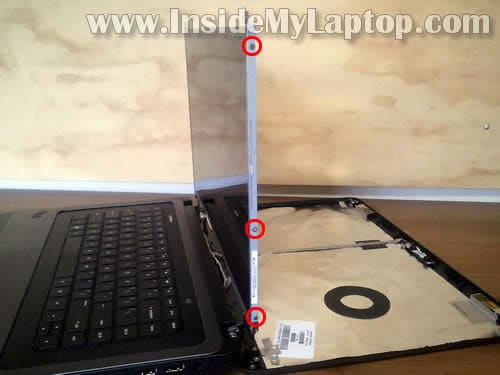 STEP 14.
Now you can remove and replace the damaged LCD.
When you are searching for a new replacement screen, do not confuse HP 2000 with HP dv2000. They are two different models.
Assemble the laptop back together following instructions from step 14 to step 1.
I had some trouble connecting the bezel to the cover on the lower part of the display. The bezel didn't click back in place.
Here's how I did it.
I placed the laptop upside down and pushed on the bezel with a plastic stick.
While pushing on the bezel, I moved the stick from one side to side and until the bezel clicked back in place.
Need to disassemble the laptop base? Check out this HP 2000 disassembly guide.