In this guide I explain how to replace broken screen on a HP Pavilion dv3 laptop.
Before you start, make sure it's turned off and battery removed.
STEP 1.
You'll find two screw seals in lower left and right corners of the display.
Remove these screw seals with a sharp object and glue somewhere on the bezel so they don't get lost.
After that remove both screws securing the bezel.
STEP 2.
Carefully insert your fingers under the screen bezel.
STEP 3.
Start separating the bezel from the display cover.
You can help yourself with a piece of soft plastic. In this example I'm using a guitar pick.
Work slowly, try not to break too many latches securing the bezel. 🙂
STEP 4.
Continue removing the bezel.
STEP 5.
Removing it in the hinge area probably will be the hardest part of the entire replacement process.
STEP 6.
Finally, it's removed.
STEP 7.
Remove two screws securing the mounting brackets.
By the way, the web camera is a separate module.
STEP 8.
Remove four screws from the bottom of the display assembly.
STEP 9.
Carefully unplug cable from the web camera module.
STEP 10.
Remove three screws from the right mounting bracket.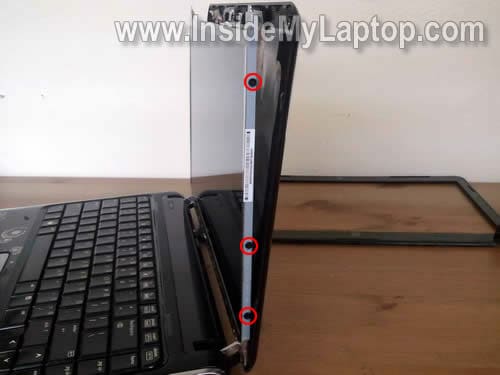 STEP 11.
Remove three more screw on the left mounting bracket.
STEP 12.
Carefully separate the LCD assembly from the display cover and place it face down on the keyboard.
STEP 13.
The web camera cable secured to the back with sticky tape.
Separate the web camera cable.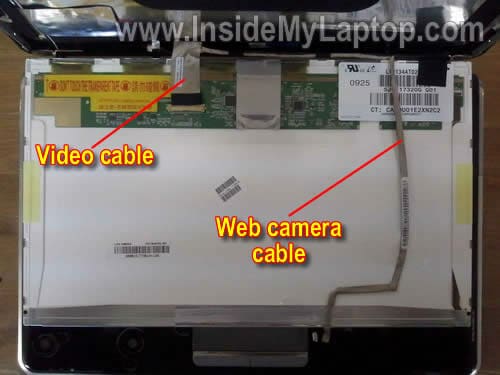 STEP 14.
Remove sticky tape securing the connection and unplug the video cable.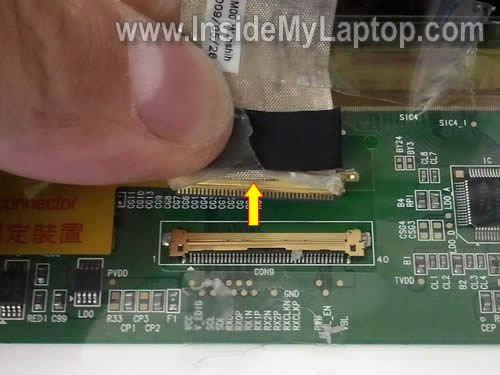 STEP 15.
Remove the broken LCD screen and replace it with a new one.
Assemble the laptop back together following from step 15 to step 1.
In my computer I had the following LCD installed: LTN134AT02.