In the following guide I explain how to remove the screen from an Acer TravelMate 8100 laptop.
I'm taking it apart because the backlight stopped working.
Before you start, make sure the computer is turned off and battery removed.
STEP 1.
There are four screw covers on the front bezel.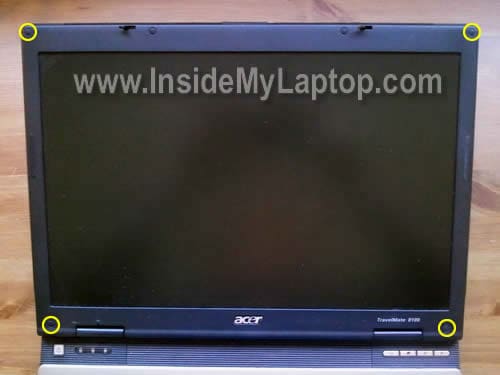 You can remove these covers with a sharp object. Each cover has sticky bottom. You can glue all covers somewhere on the screen bezel so they don't get lost.
After that remove all four screws found under those covers.
STEP 2.
Start separating the bezel from the display cover.
STEP 3.
Continue removing it from the display assembly.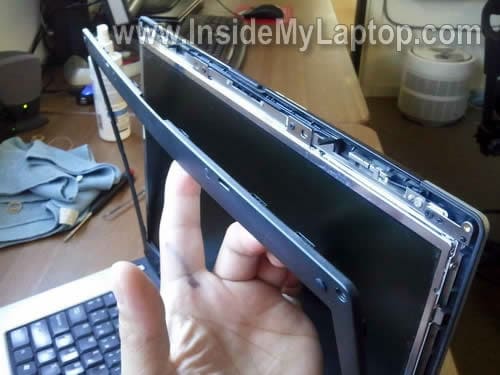 STEP 4.
The bezel has been removed.
STEP 5.
The inverter mounted on the lower part of the display.
STEP 6.
There are two cables connected to the inverter.
The left side connected to the video cable.
The right right side connected to the CCFL lamp (which is mounted inside the LCD).
STEP 7.
In order to remove the screen, you'll have to do the following:
1. Remove four screws on the front (red circles).
2. Remove four screws on left and right sides (yellow arrows).
3. Carefully separate the LCD from the display cover and place the front side down on the keyboard.
4. Unplug the video cable connector on the back.
Now you should be able to remove the screen and replace it with a new one.