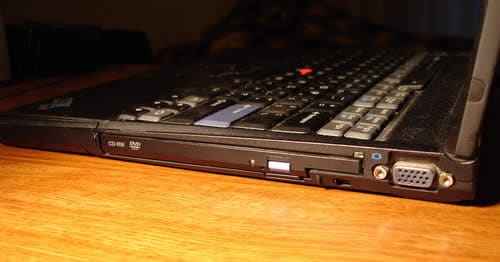 In this guide I explain how to remove a CD or DVD disc from a failed optical drive or not working laptop.
Let's say the computer does not turn on but there is a disc stuck inside the optical drive and you want to get it out.
I think most people know this trick but some don't.
All you need is a paper clip straightened out as it shown on the picture.
As an example I'll take my IBM ThinkPad T42 laptop.
There is a small hole located on the front panel close to the eject button. Insert the paper clip inside the hole and slowly push it in.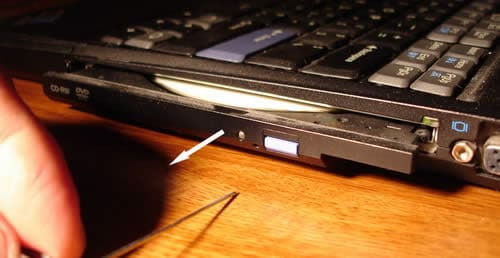 The optical drive will open up. Now you can remove the disc and close the drive.
All laptop optical drives are similar and most of them have this "secret" hole.
I took this picture from a HP Pavilion zv5000. The hole is marked with a white circle.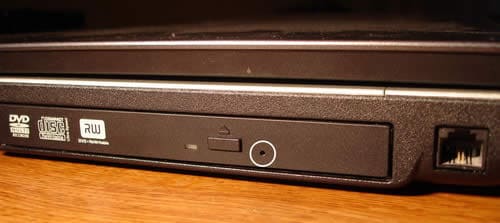 This picture was taken from a Toshiba Satellite A105.
In you have a slot loading optical drive, on the other hand, you cannot use this method. You'll have to disassemble the laptop and remove the optical drive completely. After that you'll have to disassemble the drive and remove the disc.