In this guide I explain how to replace the LCD screen on a Dell Latitude D5420 laptop.
It's very easy to replace the screen on this model. The entire screen replacement procedure took me about 15 minutes.
Before you start taking it apart, make sure the laptop is turned off and battery removed.
STEP 1.
Insert your fingers between the screen bezel and LCD screen.
Slide the display close switch to the right and at the same time wiggle the screen bezel and start separating it from the display.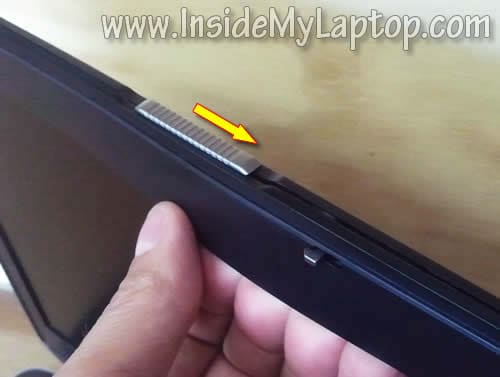 STEP 2.
Continue separating the screen bezel on the top of the display assembly.
After that move to the lower part of the display.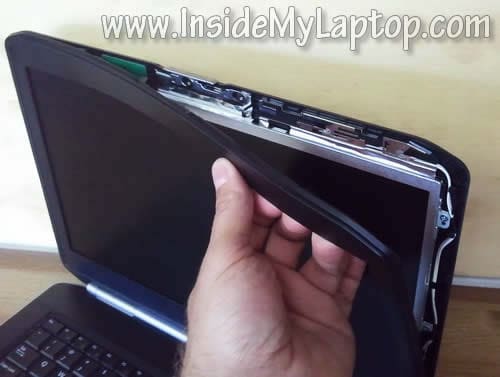 STEP 3.
Remove the screen bezel from the laptop.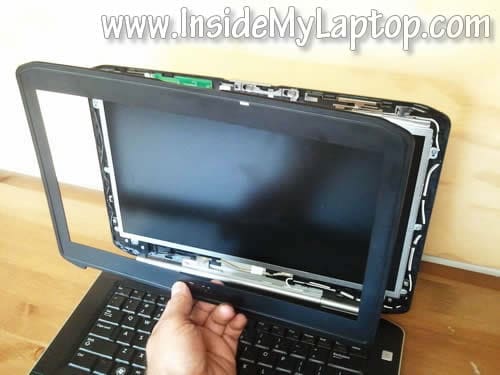 STEP 4.
Remove eight screws securing the LCD screen assembly.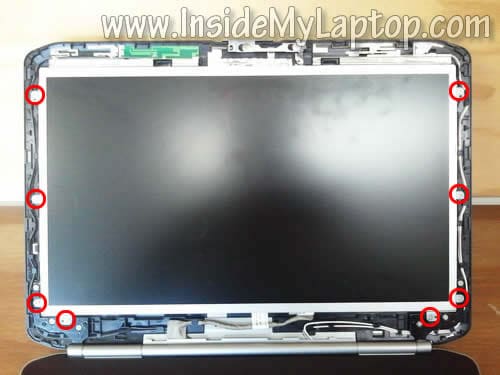 STEP 5.
Separate the LCD screen assembly from the display back cover and place it face down on the keyboard/palmrest.
STEP 6.
Now you can access the video cable which is plugged into the screen.
STEP 7.
Carefully remove clear sticky tape securing the connection.
Unplug the video cable connector from the screen.
STEP 8.
Remove the LCD screen assembly from the laptop.
STEP 9.
Remove three screw securing the right screen mounting bracket. Transfer this bracket to the new LCD screen.
Do the same with the left mounting bracket.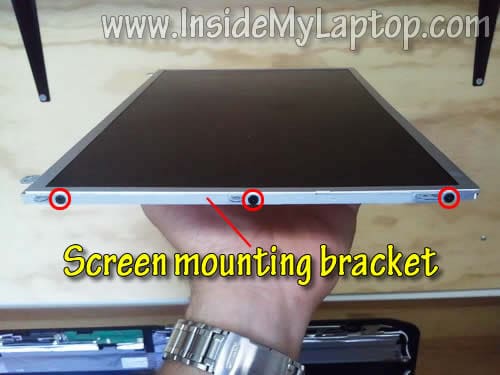 How to find a new compatible LCD screen for Dell Latitude E5420 laptop?
The best way is searching by the original screen model number which is printed on the back side of the screen.
In my Dell Latitude E5420 laptop I had the following screen  installed. Model N140BGE-L11 (Rev.C1).
I found this screen here for about $50. If you have a different part number just search for it.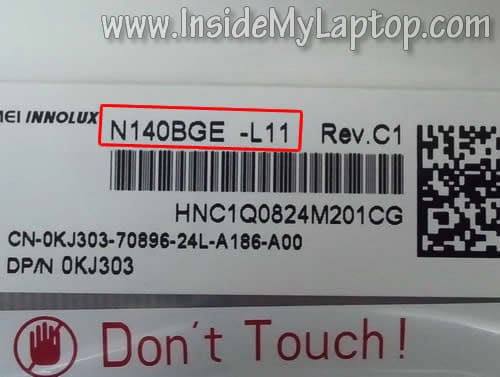 Did I help you $ave some money? Please consider making a donation. THANK YOU!