In this post I explain how to remove and replace damaged LCD screen in a LG XNote laptop.
Also, this guide can help you to access and replace the screen inverter board.
I'm taking apart a LG XNote S210 laptop but I think this guide will fit many other models in the XNote line.
Please mention the laptop model number in comments below if it works for you.
Make sure the laptop is turned off and the battery removed.
STEP 1.
You'll find four screw covers on the LCD screen bezel.
There are two black covers in the top left and right corners and two silver covers in the bottom left and right corners.
You can remove all covers with a sharp object.
On the following picture I'm removing one of the top covers.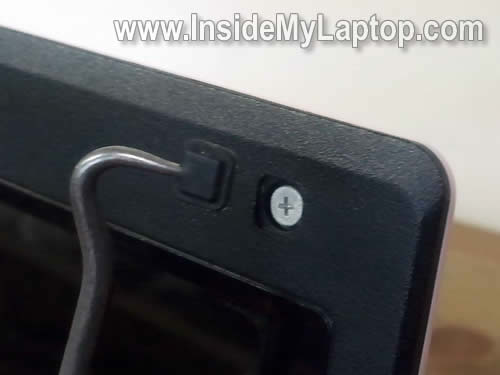 On the next picture I'm removing one of the bottom covers.
You can glue screw covers somewhere on the bezel so they don't get lost.
When all covers removed, remove four screws securing the screen bezel.
STEP 2.
Insert your fingers between the bezel and LCD screen and start separating the bezel.
STEP 3.
Continue removing the bezel.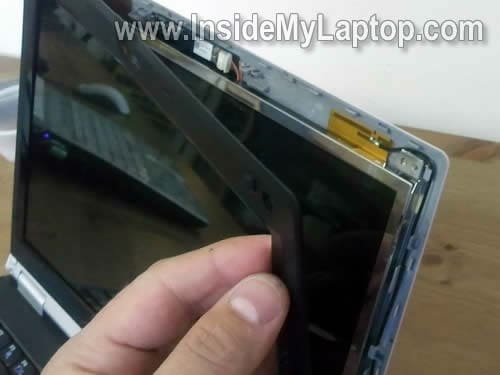 STEP 4.
The screen bezel has been removed.
STEP 5.
Now you can access the screen inverter board located below the screen.
The inverter board works as a power supply for the backlight lamp inside the LCD screen.
If your LCD screen suddenly has become very dark but you still can see a very faint image, most likely the problem is related to the inverter board.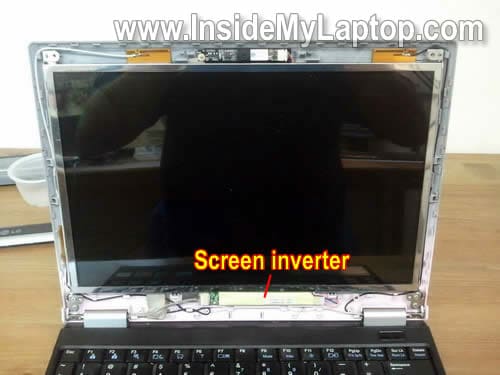 There are two cables connected to the inverter board.
On the left side the inverter board connected to the video cable.
On the right side the inverter board connected to the screen backlight lamp.
STEP 6.
Separate inverter board from the display cover and disconnect the left cable (LCD backlight lamp).
STEP 7.
There are four screws securing the LCD screen to the hinge brackets. Two screws on the left side and two more on the right.
Remove screws from both sides of the screen.
STEP 8.
Disconnect the webcam cable.
STEP 9.
Now you should be able to separate the LCD screen assembly from the display cover.
Place LCD screen face down on the keyboard.
STEP 10.
Remove sticky tape securing the video cable to the LCD screen.
STEP 11.
Disconnect video cable from the LCD screen.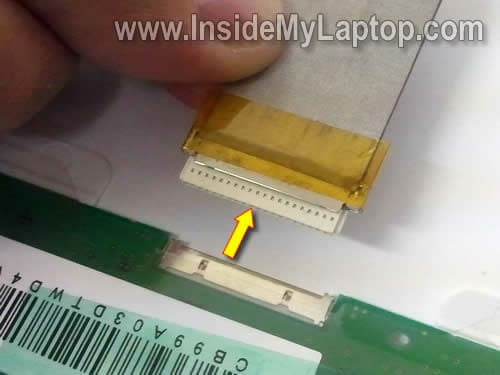 STEP 12.
Now you can remove and replace the LCD screen.
If you need a new screen for your LG XNote laptop you can find it here. Just search by the laptop model number or screen model number.
In my laptop the LCD screen has the following model number: LTD121EXVV.
Did I help you $ave some money? Please consider making a donation. THANK YOU!