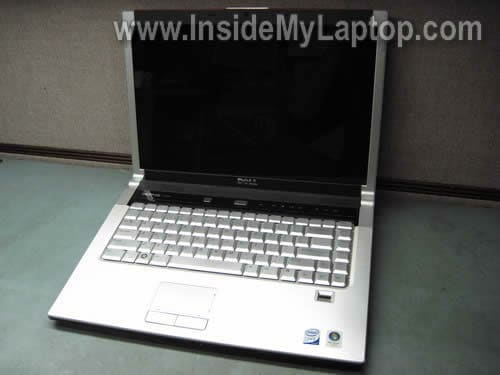 The following set of instructions explains how to remove the LCD screen and inverter board from a Dell XPS M1530 laptop. You can disassemble the display panel without removing it from the laptop.
STEP 1.
Turn off the laptop and remove the battery.
There are no screws securing the screen bezel. Start separating the screen bezel from the display cover with your fingers.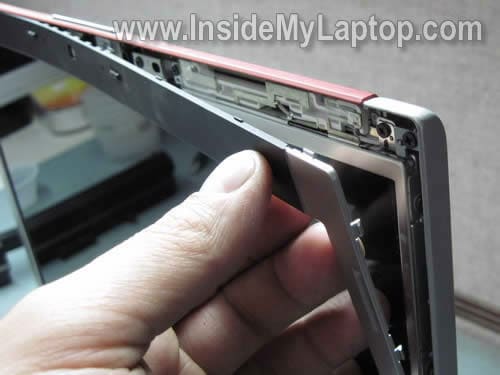 STEP 2.
Continue removing the screen bezel on the top.
STEP 3.
Remove bezel from the hinges.
STEP 4.
The screen bezel has been removed.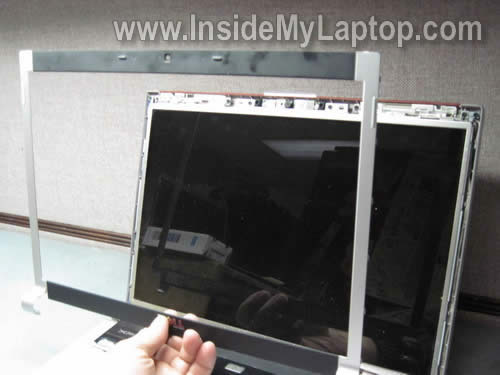 STEP 5.
Remove six screws securing the LCD screen assembly.
STEP 6.
Separate LCD screen assembly from the display cover.
STEP 7.
Place the LCD screen assembly face down on the keyboard. Now you can access the back side of the screen and disconnect cables.
STEP 8.
Disconnect the video cable connector from the LCD screen controller board.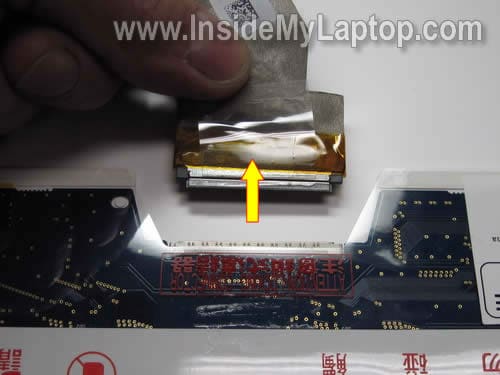 STEP 9.
Parts of the video cable could be glued to the screen. Unglue the cable.
STEP 10.
Disconnect cable from the inverter board.
STEP 11.
Remove the LCD screen assembly.
If you are replacing the LCD screen you'll have to transfer mounting brackets from the old screen to a new one.
If you need a new LCD screen for your Dell XPS M1530 laptop, you can find it here for less than $100.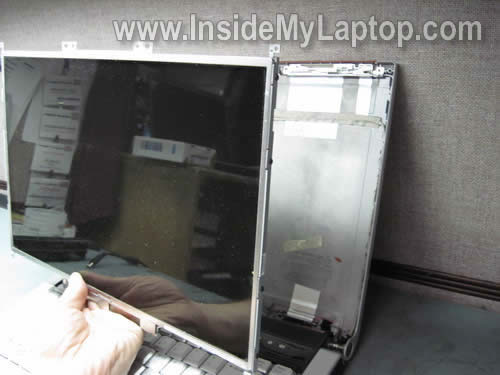 STEP 12.
It looks like the inverter board is a part of the LCD screen but it's not. The inverter board can be removed and replaced separately.
Remove one screw securing the inverter board to the LCD bracket.
STEP 13.
Disconnect the screen backlight lamp cable from the left side of the inverter board.
In order to remove the inverter board, you'll have to slide the inverter to the right side about 3-4 millimeters, lift up the left side of the inverter and remove it from the bracket.
The inverter board can be glued to the bracket, so work slowly.
Need an inverter board? Find a replacement inverter here.
In the previous guide I explain how to remove and clean the cooling fan in a Dell XPS M1530 laptop.
Did I help you $ave some money? Please consider making a donation. THANK YOU!