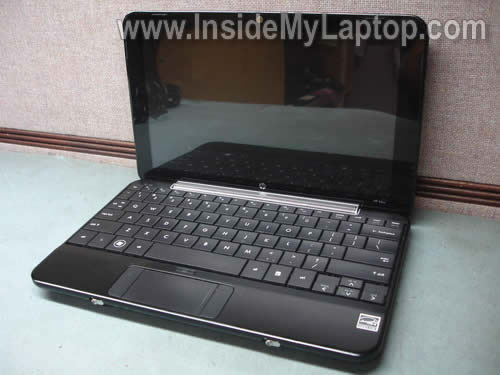 In this guide I explain how to remove and replace the keyboard in a HP Mini 1033CL notebook. If you have another HP Mini notebook and the guide works for you, please mention the notebook model number in comments below.
Start disassembly with removing the battery.
Unlock the battery by moving the latch 1 to the left.
Lift up the battery by moving the latch 2 to the right.
Remove the battery.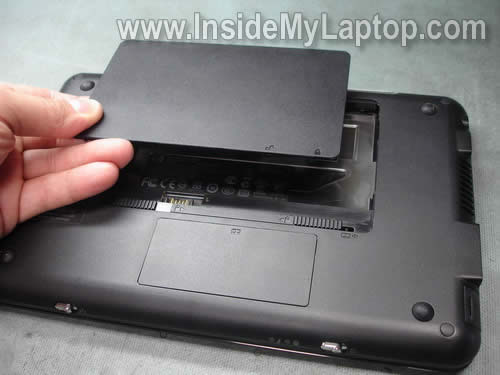 Remove two screws securing the keyboard.
The keyboard is secured in the notebook base by four small knobs on sides. In order to remove the keyboard from the base you'll have to push it through these knobs.
Start removing the keyboard from the top side.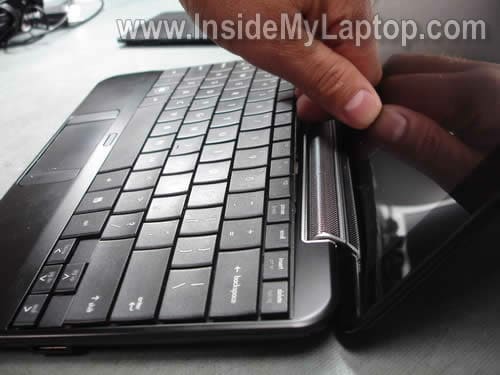 Continue removing the keyboard.
Place the keyboard so you can easily access the cable connector underneath.
Unlock the cable connector to release the keyboard cable.
Lift up the black connector clip with your finger nail. It will pop up at a 90 degree angle.
On the picture below you can see connector in the unlocked state.
Now you can pull the cable and remove the keyboard.
Search for the replacement keyboard using the part number from the sticker on the back side. In my case the part number is 496688-001 (USA model).
You can find a new keyboard for HP Mini 1033 notebooks here.
In the previous post I explain how to remove keyboard from HP 2133 Mini-Note PC.
Did I help you $ave some money? Please consider making a donation. THANK YOU!