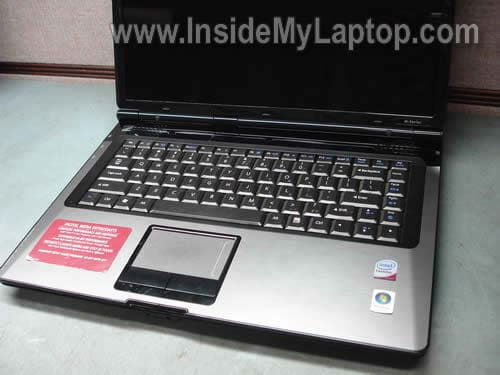 In this guide I will remove and replace defective keyboard in a Gateway M-Series notebook. In my case the notebook model is: M-6846 but this guide will work for all other Gateway M-Series notebooks. If my guide works for you, please mention the notebook model number in comments below.
STEP 1.
Turn off the notebook, remove the battery.
Remove one keyboard securing screw on the bottom.
STEP 2.
Carefully lift up one side of the speaker cover with a small flat head screwdriver.
STEP 3.
Continue removing the speaker cover with your fingers.
Be careful, there will be a cable connecting the LED board and motherboard under the cover.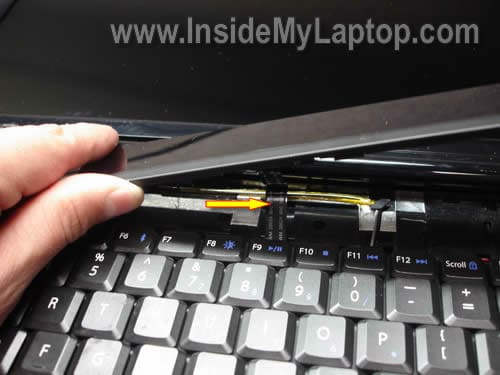 STEP 4.
Remove two screws securing the keyboard.
STEP 5.
Lift up the keyboard and remove it from the laptop base.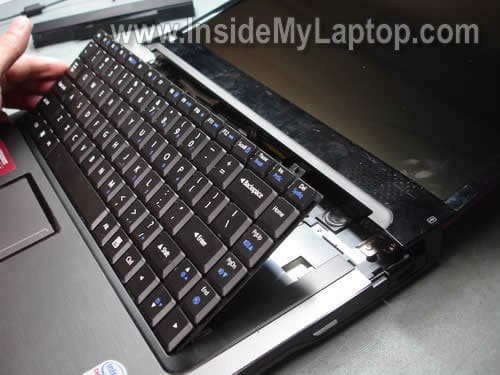 STEP 6.
Now you can access the keyboard cable connector on the motherboard.
You'll have to unlock the connector before disconnecting the cable and removing the keyboard.
In order to unlock the keyboard connector carefully move the locking clip about 2 millimeters to the direction shown by two arrows.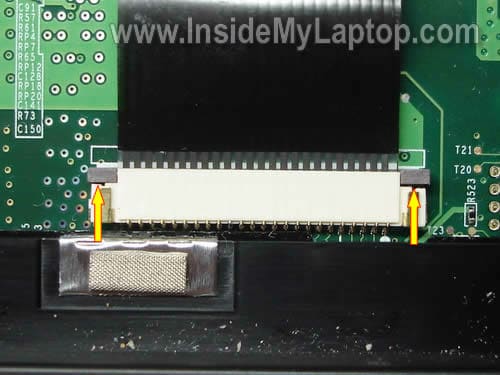 On the picture below you can see connector in the unlocked state.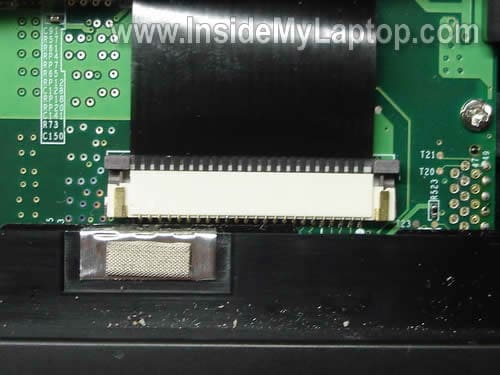 STEP 7.
Now you can pull the cable from the connector and remove the keyboard.
Replace keyboard with a new one.
You can find a new keyboard for your Gateway M-Series notebook using the keyboard part number from the sticker.
In my case the part number is: AESA6U00020. Search for a new keyboard here.
In the previous guide I explain how to replace the broken screen in the same Gateway M-Series notebook.
Did I help you $ave some money? Please consider making a donation. THANK YOU!