In this guide I explain how to replace failed or damaged keyboard on Asus Eee PC 900 laptop.
In my case a few keys stopped working, so the entire keyboard has to be replaced.
If yo do everything correctly, the whole keyboard replacement procedure shouldn't take more than 15 minutes.
Before you start, turn off the laptop and remove the battery.
STEP 1.
The keyboard secured on the top with three spring loaded latches.
Push on each latch with a small screwdriver and at the same time lift up the keyboard a little bid so the latch stays in open position.
STEP 2.
After all latches are released you can lift up the top side of the keyboard as it shown on the following picture.
Be careful, the keyboard still connected to the motherboard.
STEP 3.
Move the keyboard towards the LCD screen and access the connector.
Before you pull the keyboard cable, the connector has to be unlocked.
STEP 4.
You unlock the connector by moving the brown piece about 2 millimeters towards the display.
The brown piece must stay attached to the white base.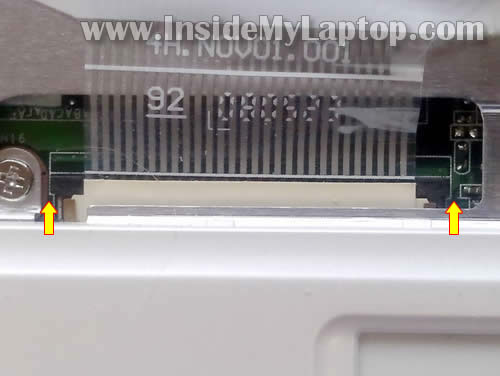 On the following picture the connector shown in the unlocked position.
Now you can pull the keyboard cable from the connector.
STEP 5.
Finally, remove the failed keyboard from the laptop and replace it with a new one.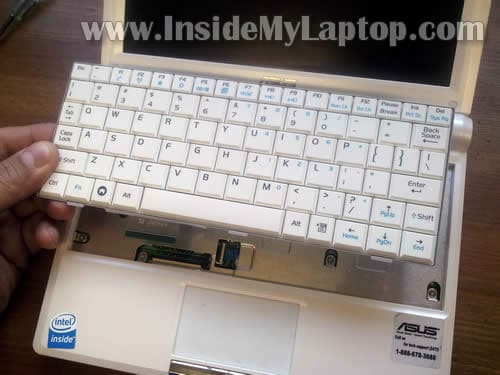 Did I help you $ave some money? Please consider making a donation. THANK YOU!
Donate via PayPal