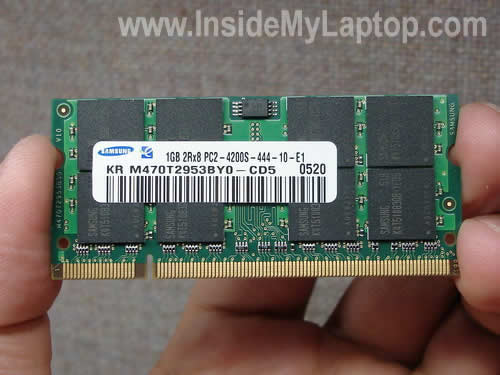 Dell Latitude D610 laptop has two memory slots available for upgrades.
This model can take up to 2GB RAM total, so you can install up to 1GB module in each slot.
You should use PC2-4200 DDR2-533 SODIMM RAM.
Your computer will work in dual channel mode (recommended) if you install two identical memory modules. In my case, I'm going to install two 1GB PC2-4200 modules.