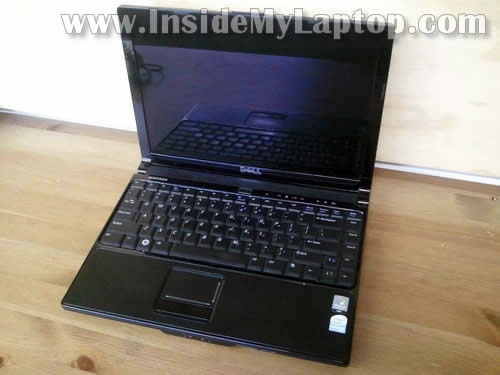 In this guide I explain how to remove LCD screen from a Dell Inspiron 1318 laptop.
Also, I'll show how to remove the inverter board.
STEP 1.
Turn off the computer and remove the battery.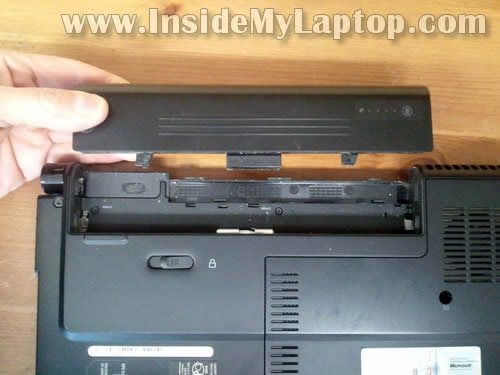 STEP 2.
Start separating the display bezel from the back cover.
Insert your fingers under the bezel and wiggle it.
There are hidden plastic latches securing the bezel. When you wiggle the bezel you'll be able to disengage the latches.
STEP 3.
Continue separating the bezel on the top of the display assembly.
STEP 4.
After that move to the lower part of the bezel.
Carefully lift up the part of the bezel which covers the hinges.
STEP 5.
Remove the bezel from the display assembly.
STEP 6.
Remove six screws securing the LCD assembly to the display back cover.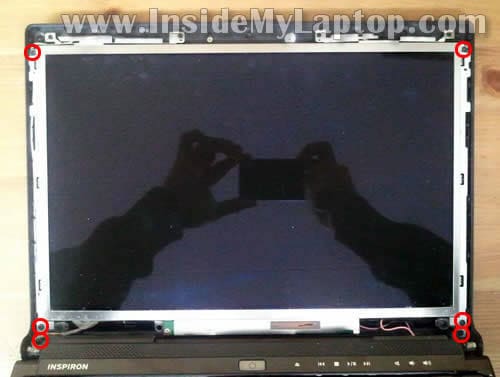 STEP 7.
Separate the LCD from the back cover and place it face down on the keyboard.
STEP 8.
Now you can access the video cable.
One end of the harness is connected to the inverter board. The second end is connected to the screen.
If your Dell Inspiron 1318 has a LED-backlit LCD screen there will be NO inverter board.
STEP 9.
Unplug connector from the inverter board.
STEP 10.
Remove sticky tape securing the video cable connector.
Disconnect the video cable.
STEP 11.
Now you can remove the LCD assembly from the laptop.
STEP 12.
Like in many other Dell laptops, the inverter is mounted on the bottom side of the screen.
In the following three steps I'll show how to remove the inverter board.
STEP 13.
Disconnect one cable from the left side of the inverter board.
STEP 14.
Remove one screw securing the inverter board to the mounting bracket.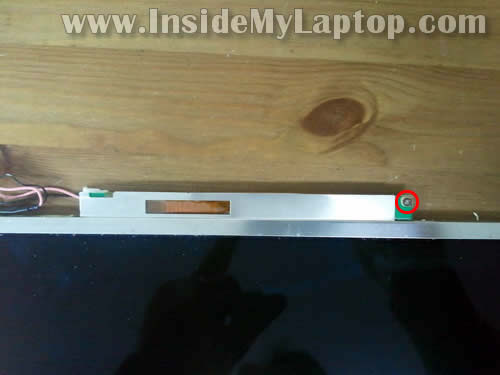 STEP 15.
Remove the inverter board from the bracket.
NOTE: most likely the inverter board will be glued to the mounting bracket with double sticky tape.
You'll have to insert something between the inverter and bracket and separate it.
You can find a new replacement LCD using the Dell part number from the back of the original part.
You can see it on the following picture. The part number is six digits and letters after CN-.
In my Dell Inspiron 1318 I had the following LCD installed: 0C117J.
You can skip "0" while searching for a new screen. Just search for C117J.
Dell Inspiron 1318 might have two different screen types installed:
1. CCFL backlit – screen with backlight lamp inside.
2. LED backlit. This screen doesn't require the inverter board.
Again, make sure to buy the correct one: CCFL backlit or LED backlit.
If you are buying a CCFL LCD screen, I would advice to buy one with the inverter board attached. In this case there will be no compatibility issues.