In this post I explain how to remove and replace damaged LCD screen in a Dell Inspiron 6000 laptop.
Most likely this guide will work for many other Dell models. If this guide works for you, please mention the model number in comments after the post.
Before you start, make sure it's turned off and battery removed.
Dell Inspiron 6000 display disassembly.
STEP 1.
Remove six screw covers from the display bezel.
Remove all screws found under those covers.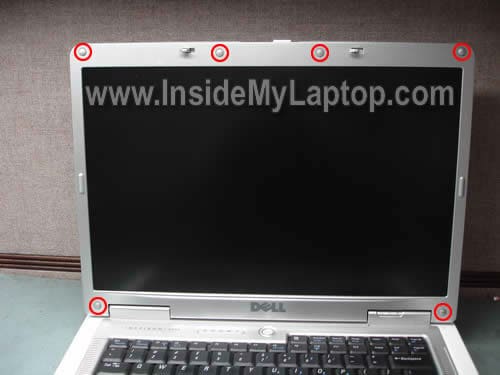 You can remove the screw cover with a sharp object or small screwdriver.
STEP 2.
Start separating the bezel from the display cover.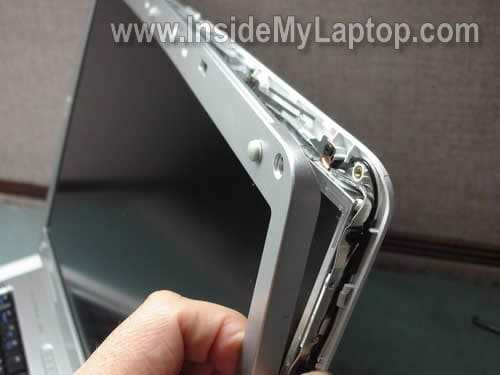 Remove the bezel.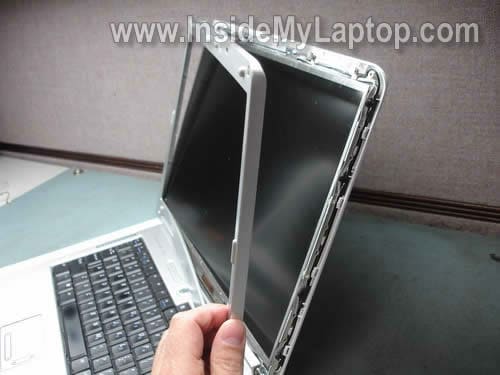 STEP 3.
Remove four screws from the right LCD mounting bracket.
Remove four more screws from the left side.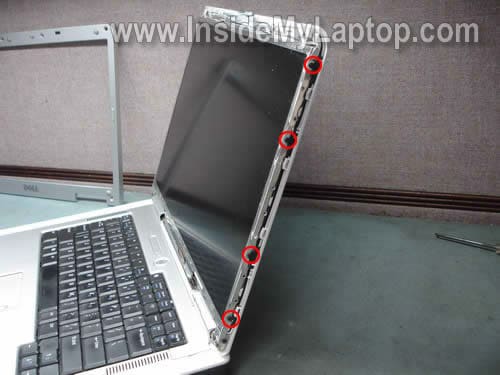 STEP 4.
Separate the LCD from the display cover.
STEP 5.
Place the LCD assembly the front side down on the keyboard.
Now you can access the video cable.
STEP 6.
Unplug the small connector from the screen inverter board.
STEP 7.
Disconnect the video cable connector from the screen.
STEP 8.
Remove the LCD assembly.
STEP 9.
Remove one screw securing the inverter board.
STEP 10.
Disconnect the baklight cable from the left side of the inverter board.
STEP 11.
Slide the inverter board to the right.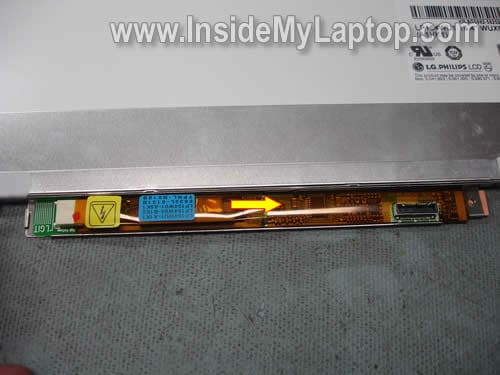 STEP 12.
Lift up the left side of the inverter.
STEP 13.
Remove inverter from the mounting bracket.
Now you can replace it with a new one if needed.