In this guide I explain how to remove and replace the LCD screen on a Dell G3 15 3579 (model P75F) laptop.
It's easier to remove and replace the screen if the display already removed but also possible if the display is still attached to the laptop base (as shown in my example).
By the way, for complete laptop disassembly check out my previous Dell G3 15 3575 guide. Before removing the LCD screen I recommend disconnecting the main battery.
STEP 1.
Insert your fingers between the display bezel and the LCD screen. Wiggle the bezel and start separating it from the back cover. While pulling the bezel away from the screen, pry up the bezel with a case opener tool. You'll have to disengage hidden latches that secure the bezel to the back cover.
STEP 2.
Continue removing the bezel on both sides of the display assembly.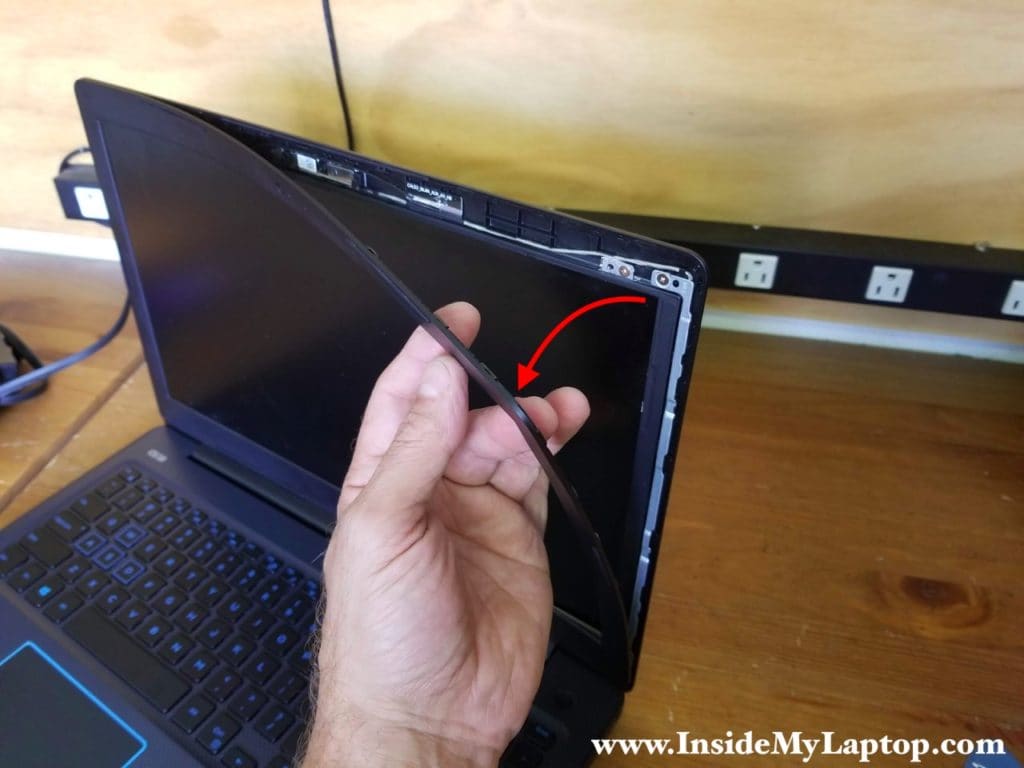 STEP 3.
Removing the bezel on the lower part of the display is the hardest part of this disassembly process. It's easier to do when the display is removed from the laptop.
Insert the case opener tool in the gap under the hinge cover. While pulling the bezel away from the screen with your fingers, work with the case opener tool to release hidden latches.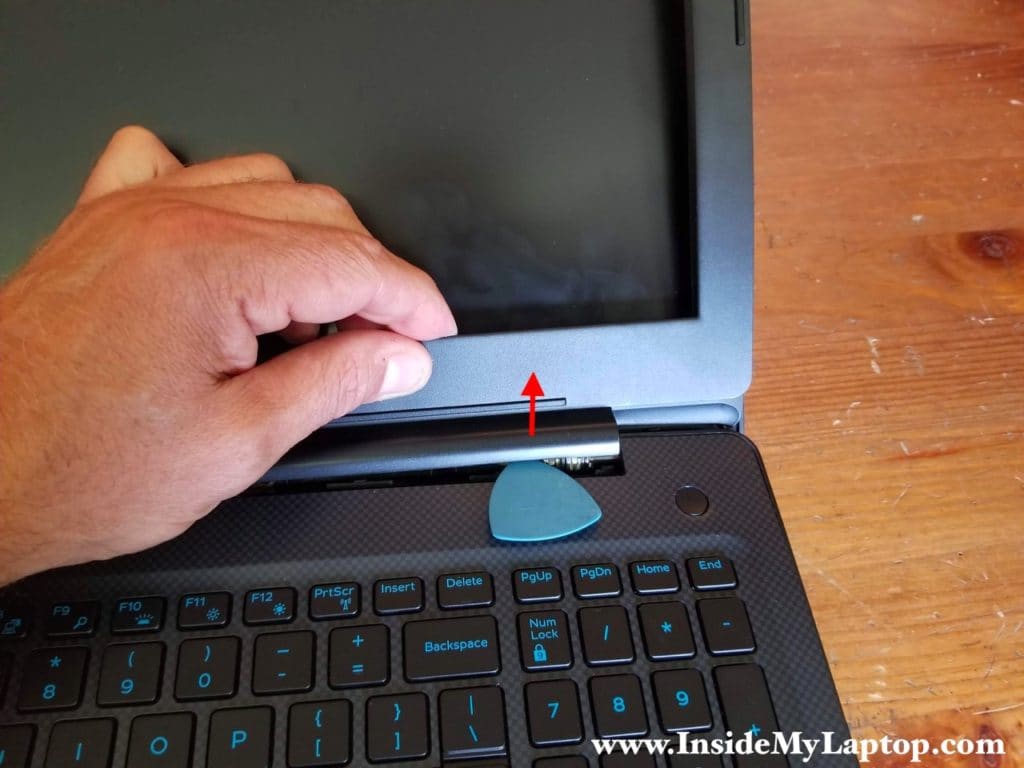 STEP 4.
Remove the display bezel.
STEP 5.
Remove four screws securing the LCD screen to the display back cover.
STEP 6.
Carefully separate the LCD screen from the back cover and place it on the palmrest.
STEP 7.
Unlock the display cable connector on the back of the screen. Lift up the locking bracket as it shown on the following picture.
STEP 8.
Pull the video cable out.
You can find a new replacement LCD screen using the model number printed on the back of the original screen.
Dell G3 15 3579 in my example had this screen installed: NV156FHM-N42.
Alternatively, you can use Dell part number: 012CJJ.
Replacement LCD screens or other display parts available here: https://ebay.to/39qpBKT
Assemble the display panel following all disassembly steps in reverse order.