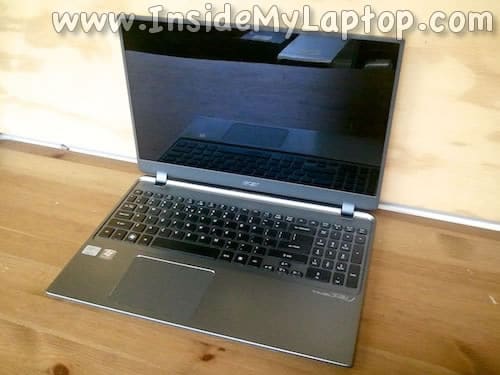 In the following guide I explain how to disassemble an Acer Aspire M5.
The full model name on the bottom sticker  says: Aspire M5-581T-6490.
Most internal components in this model can be replaced after you remove the top cover assembly.
Before taking it apart, make sure the laptop is turned off.
STEP 1.
Remove one screw securing the optical drive.
Pull the optical drive to the right and remove it.
STEP 2.
Remove fifteen screws from the bottom.
STEP 3.
Start separating the top cover assembly from the bottom of the laptop.
STEP 4.
I am using a guitar pick to separate the top from the bottom.
STEP 5.
Continue removing the top cover.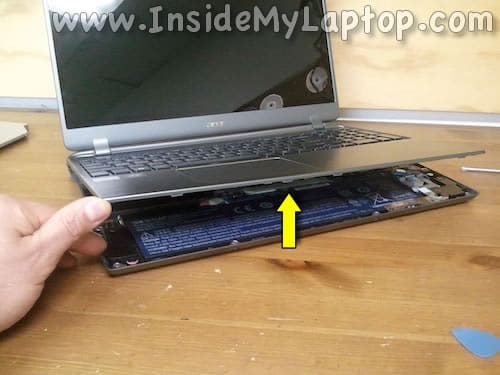 STEP 6.
Be careful when you lift it up. There are three cables connecting the top cover to the motherboard.
I will explain how to disconnect these cables in steps 9-13.
STEP 7.
Carefully move the top cover away from the display.
Now we can access and disconnect one cable located on the left side from the display connector.
STEP 8.
Carefully unplug the cable. Do not pull by the wires.
STEP 9.
Remove white tape securing the top cover cables.
These cable connected to (left to right):
1. Keyboard.
2. Keyboard backlight.
3. Trackpad.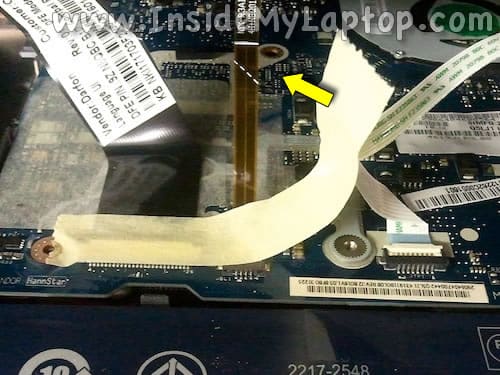 STEP 10.
Let's release the keyboard backlight and trackpad cables.
Lift up the white cable retainer with your fingernail.
The retainer will open up at a a 90 degree angle.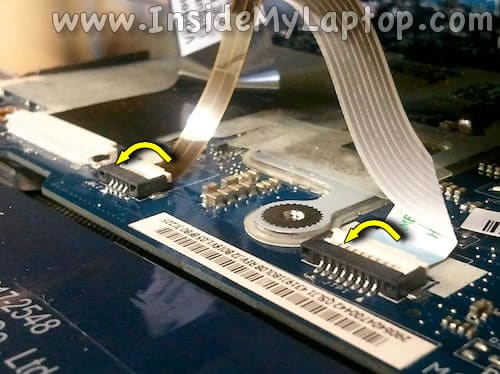 STEP 11.
Now you can pull both cables from the connectors.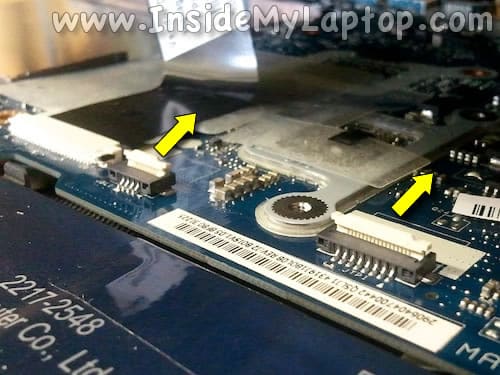 STEP 12.
Let's unlock the keyboard connector.
Slide the cable retainer about 2-3 millimeters to the shown direction.
Do not separate the retainer from the connector base.
STEP 13.
After the connector is unlocked you can pull the cable.
STEP 14.
Remove the top cover assembly from the laptop.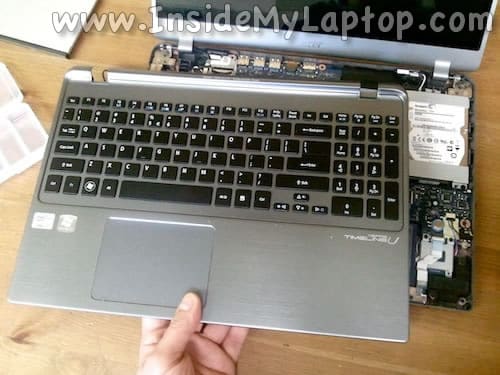 STEP 15.
In Acer Aspire M5 the keyboard is attached to the top cover.
In order to remove the keyboard you'll have to remove the black mylar tape and unscrew the keyboard.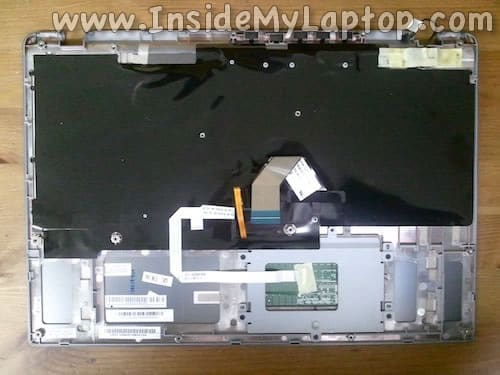 STEP 16.
When the top assembly removed you can access the internal components.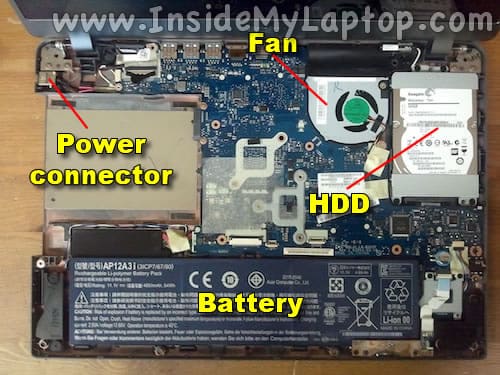 STEP 17.
Disconnect the battery before working with internal components.
STEP 18.
Remove four screws securing the hard drive mounting bracket.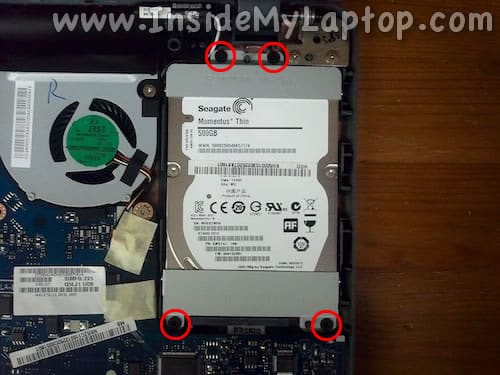 STEP 19.
Lift up the hard drive assembly from the case and turn it 180 degrees.
It's easier to disconnect the hard drive cable this way.
STEP 20.
Remove the hard drive assembly from the laptop.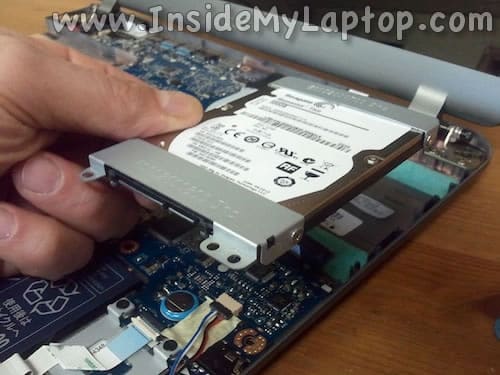 STEP 21.
The DC power jack mounted close to the left hinge.
The jack is not soldered to the motherboard, it's attached to a cable.