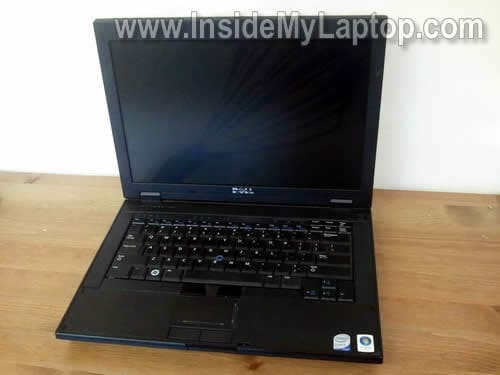 In the following guide I show how to replace damaged LCD screen in Dell Latitude E5400 or Latitude E5500 laptop.
Using this guide you'll be able to replace the screen or inverter board.
Before you start, make sure the laptop is turned off and the battery removed.
REMOVING AND REPLACING DAMAGED LCD SCREEN.
STEP 1.
The LCD bezel doesn't have screws.
Simply start separating the LCD bezel from the cover with your fingers.
STEP 2.
Continue separating the bezel.
STEP 3.
The LCD bezel has been removed.
STEP 4.
Now remove four screws securing the LCD screen on the right side.
STEP 5.
Remove four more screws on the left side of the screen.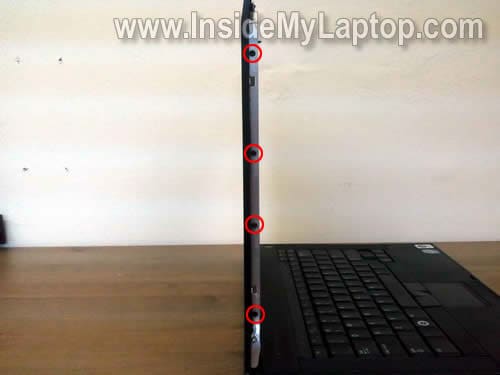 STEP 6.
Carefully separate the LCD screen from the cover and place it face down on the keyboard.
STEP 7.
Disconnect the LCD cable from the screen.
Disconnect the screen backlight cable from the right side of the inverter board.
STEP 8.
Now you can remove the LCD screen and replace it with a new one.
The best way to find a compatible replacement screen is searching by the screen model number (LTN141AT07 in this particular example) or Dell part number (0HT326 in this particular example).
Both numbers are printed on the LCD sticker.
You can find a new replacement screen here. Need a different one? Just search by the screen model or part number.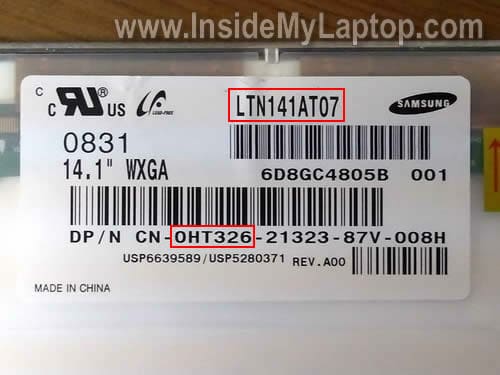 REMOVING SCREEN INVERTER BOARD.
If you would like to remove the inverter board, follow the next three steps.
STEP 1.
Remove one screw securing the inverter board to the screen cover.
STEP 2.
Separate the inverter board from the cover and disconnect the cable.
STEP 3.
Remove and replace the inverter board.
By the way, it's not necessary to remove the LCD screen in order to remove the inverter. You can remove the inverter with the LCD screen installed.
Did I help you $ave some money? Please consider making a donation. THANK YOU!