In this guide I explain how to remove and replace the keyboard on an IBM ThinkPad T30 laptop. This guide should work for many other IBM ThinkPad laptops because they all have similar cases.
You can easily remove and replace the keyboard at home without taking your laptop to a repair shop.
First of all, turn off the laptop, unplug the power adapter and remove the battery.
Turn the laptop upside down and remove two screws securing the keyboard.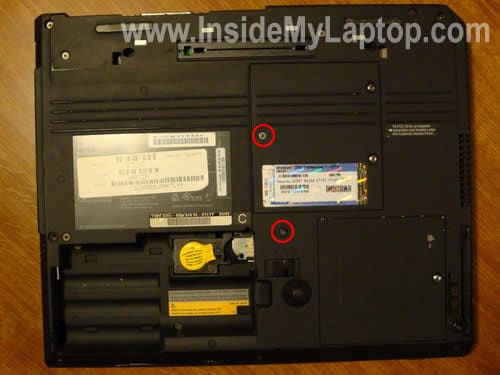 On a ThinkPad T30 laptop both keyboard screws are marked with two small triangles as you can see on the picture below.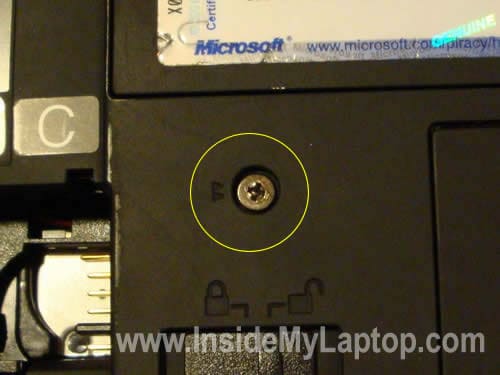 On some other ThinkPad laptops keyboard screws are marked with a small keyboard.
Turn the laptop over again. Insert a small flathead screwdriver between the keyboard and palm rest and carefully lift up the keyboard.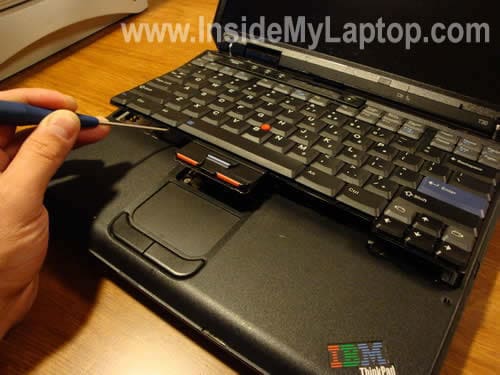 Remove the keyboard and place it on the palm rest. The keyboard is still connected to the motherboard.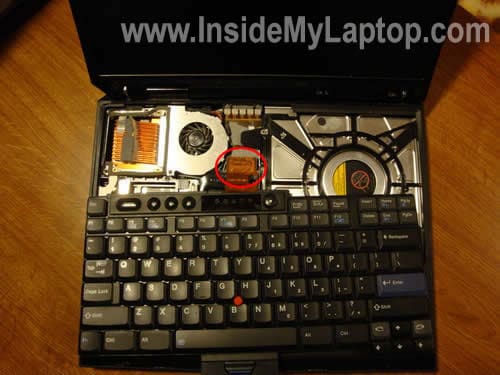 Carefully unplug the keyboard cable from the connector on the motherboard. Now you can remove the old keyboard and replace it with a new one.
Most IBM parts have a FRU number on them. You can find a new keyboard for your laptop if you search by the FRU number on the back of your laptop. There could be more than one keyboard that fits your laptop and they could have different FRU numbers.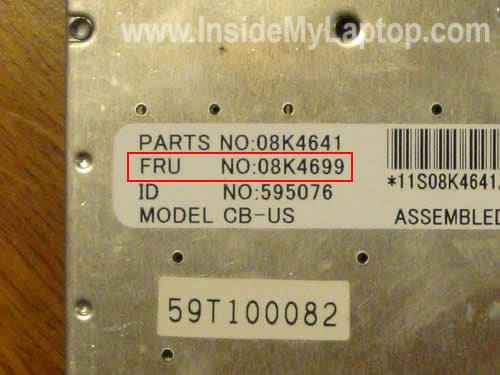 Did I help you $ave some money? Please consider making a donation. THANK YOU!