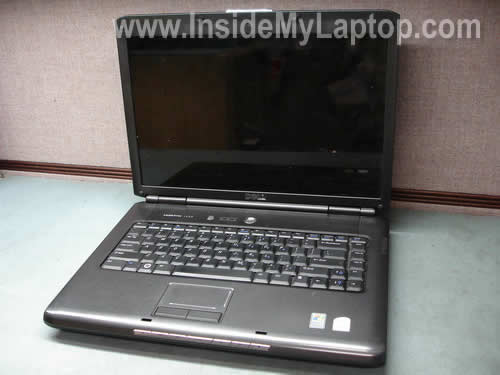 In this guide I explain how to remove and replace damaged screen on a Dell Vostro 1500 laptop.
In my case the LCD panel was cracked it could not be repaired.
This set of instructions will work for Dell Inspiron 1520/1521 and many other Dell models.
Before you start do not forget to turn off the computer, unplug the AC power adapter and remove the battery.
STEP 1.
On the display bezel you'll find six screw seals. Four rubber seals and two plastic seals.
You can remove these seals with a sharp object.
Remove all six screws found under the seals.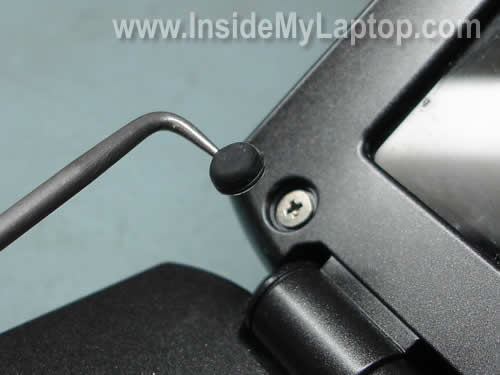 STEP 2.
Start separating the bezel from the display cover with your fingers.
You can use a piece of soft plastic to separate the bezel.
Continue separating it on the top of the display and after that move to the lower part.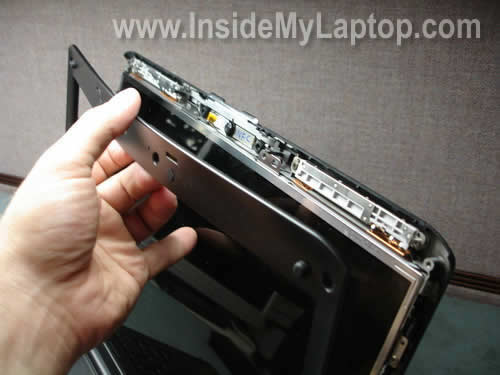 Finally, remove the bezel.
STEP 3.
Remove four screws securing the LCD panel to the left mounting bracket.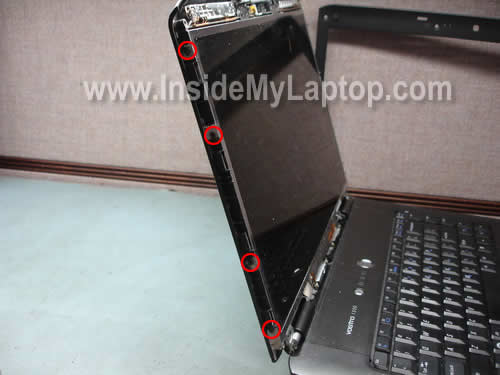 STEP 4.
Remove four screws securing the LCD panel to the right mounting bracket.
STEP 5.
Remove two screws securing the web camera.
STEP 6.
Separate the screen assembly from the display cover.
As you see, the web camera is still attached to the screen assembly.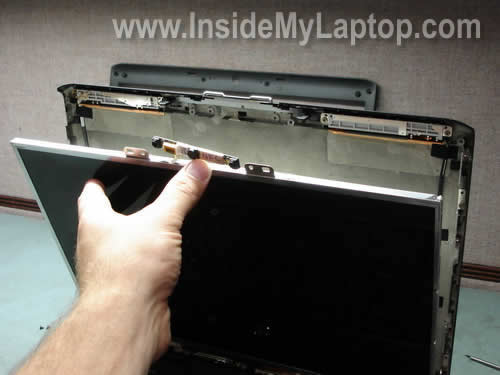 STEP 7.
Place the LCD upside down on the palm rest.
The video cable has two connectors.
One is connected to the LCD and another one to the inverter board.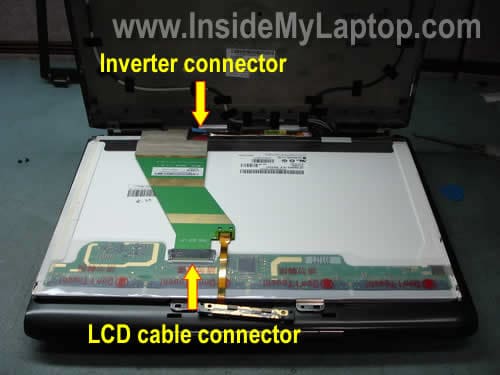 Carefully push on two latches on both sides of the connector, release the cable and disconnect it from the screen.
Pull the second connector up and disconnect it from the inverter board.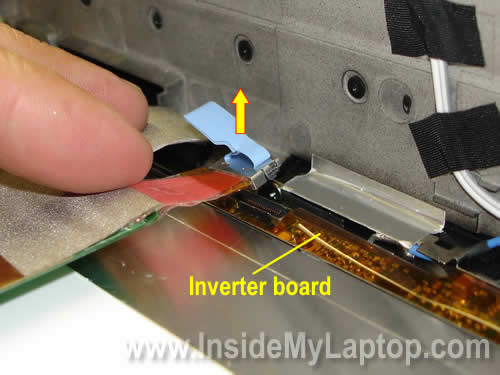 STEP 8.
Remove the screen assembly (LCD and inverter).
The inverter board is attached to the bottom part of the LCD frame.
The inverter can be replaced separately.
The best way to find a new replacement screen is searching by the model number or Dell part number.
Both numbers can be found on one sticker with a barcode.
Put it back together following all disassembly steps in the reverse order.
You can support my work!
If you appreciate my work and find this information useful, please support this site. Thank you!