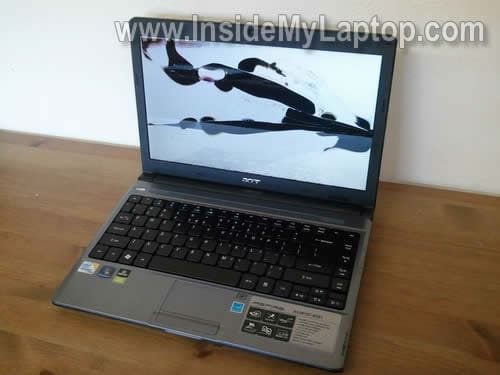 In this guide I explain how to remove and replace a broken screen in an Acer Aspire 3810T laptop.
I'll be taking apart an Acer Aspire AS3810T-8501 model.
Most likely this guide will work for many other laptops in Acer Aspire Timeline series. If this guide works for you, please mention the model number in comments.
Before you start, make sure it's turned off and battery removed.
STEP 1.
You'll find four screw covers on the front side of the display bezel.
Two black rubber covers on the top and two black plastic covers on the bottom of the bezel.
You can remove all four covers with a sharp pick.
All covers have sticky bottom. After the cover is removed, glue it somewhere on the bezel so you don't lose it.
Remove all four screws found under those covers.
STEP 2.
Stats separating the screen bezel from the display cover on the top.
STEP 3.
Continue removing the bezel.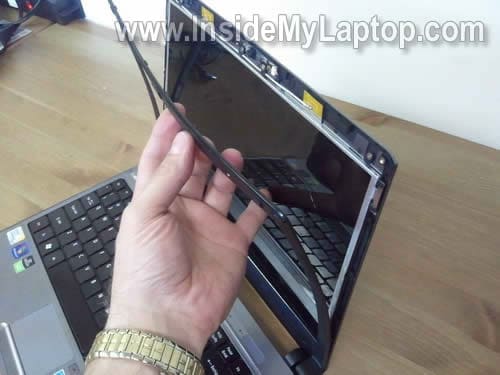 STEP 4.
The bezel has been removed.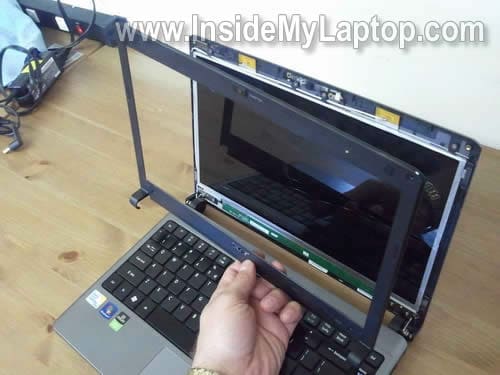 STEP 5.
The LCD secured to the display cover by four metal brackets.
In order to remove the bracket, simply grab it with your fingernails and slide to the side.
On the following picture I'm removing the top left bracket.
On the next picture I'm removing the bottom left bracket.
Remove two more brackets on the right side of the display.
STEP 6.
After all brackets are removed, you can separate the LCD from the display cover and place it face down on the palm rest.
STEP 7.
Now you can access the video cable connector.
Acer Aspire 3810T has a LED backlight LCD screen, so there is no inverter board.
The video cable connected directly to the LCD.
STEP 8.
In order to disconnect the video cable, remove the sticky tape securing the cable and unplug the cable as it shown on the picture below.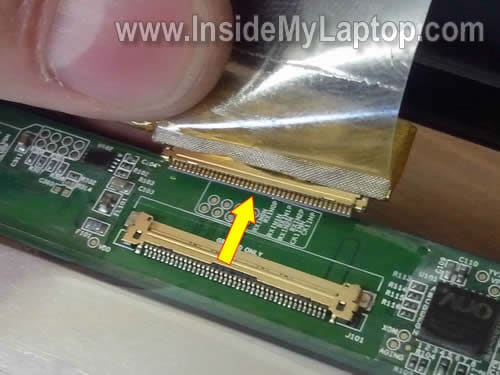 STEP 9.
Now you can remove the broken screen and replace it with a new one.
You can search for a new replacement LCD by the model number printed on the original one.
In my Acer Aspire 3810T I had the following model installed: B133XW01