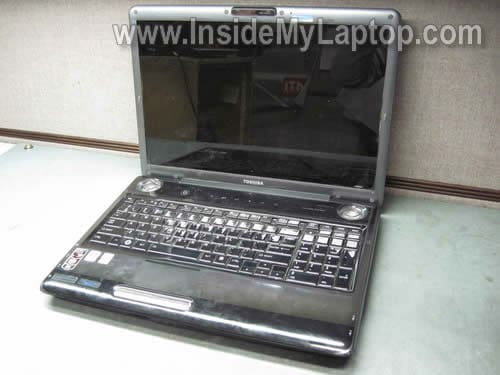 In this guide I explain how to clean the cooling fan in a Toshiba Satellite P305D laptop. Also this guide should work for the following Toshiba models: Satellite P300, Satellite P300D, Satellite P305.
My customer complained that his computer overheats and shuts off while running a game. Apparently, the heat sink got clogged with dust and needed a good cleaning.
There is no easy access to the cooling fan in a Satellite P305D. You can see the fan grill on the bottom but the fan is covered with a perforated metal sheet.
Blowing air into the grill will not be enough for cleaning the cooling module.
You can get better access to the fan under the keyboard. Let's remove the keyboard.
Remove three screws located in the battery compartment.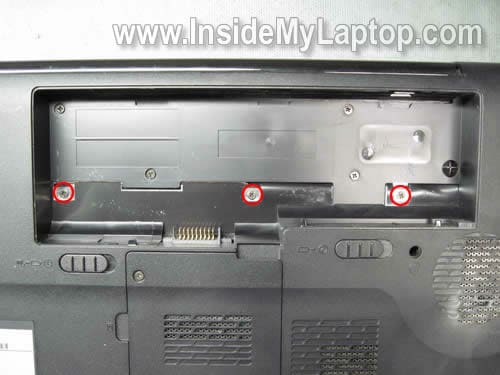 Carefully lift up and remove the keyboard bezel.
Remove two screws securing the keyboard.
Lift up the keyboard and place it upside down on the palm rest. It's not necessary to disconnect the keyboard cable from the motherboard.
The cooling fan is still covered  but at least now you can blow air into the fan and remove all dust from the cooling module.
First. Blow air into the cooling fan through two holes on the top cover.
Second. Change the direction and blow air into the fan grill on the side. Also, blow air into the air intake on the bottom.
Change air direction two-three times until there is no dust coming out of the laptop.
You can support my work!
If you appreciate my work and find this information useful, please support this site. Thank you!