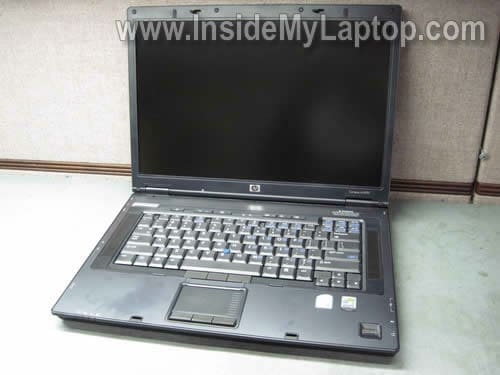 In this guide I explain how to remove and upgrade memory modules in HP Compaq nc8430, nw8440 and nx8420 notebooks. In my example I'm upgrading a Compaq nc8430 notebook. Most likely you can use this guide for some other Compaq notebooks. If it works for you, please mention the notebook model in comments after the post.
My notebook came with 1 GB (two 512MB modules). After reading the service manual, I found that this model can take up to 4GB total. You can install up to 2GB memory module into each slot. HP recommends using PC-4200 DDR2-533 SODIMM memory modules.
If you cannot find PC-4200 DDR2-533 memory, you can use PC-5300 DDR2-677 or PC-6400 DDR2-800 modules. They should work fine.
These notebooks have 2 memory slots available. One slot (external) can be accessed through the door on the bottom. Another slot (internal) is hidden under the keyboard.
Before you start, turn off the laptop and remove the battery.
Remove the memory door from the bottom of the notebook. Upgrade existing 512MB memory module with a new 2GB module.
In order to remove the keyboard, you'll have to remove two screws on the bottom. These screws are shown on the following picture. Use a T8 torx screwdriver.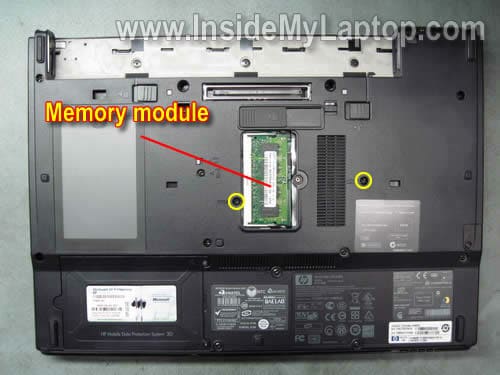 There are four retention tabs securing the keyboard to the notebook case.
Slide all four retention tabs towards the touch pad.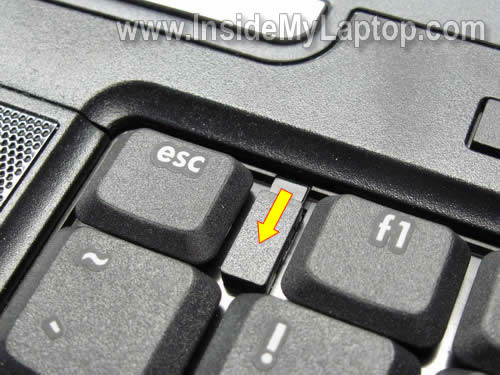 Carefully lift up the keyboard and place it upside down on the palm rest.
The keyboard is connected to the motherboard. It's not necessary to disconnect the keyboard in order to upgrade memory in the internal slot.
Now you can access the internal memory slot.
Remove existing 512MB module and replace it with a new 2GB module.
That's it! Assemble the notebook back together and turn it on. New memory will be detected and configured automatically on the first reboot.
Did I help you $ave some money? Please consider making a donation. THANK YOU!
Donate via PayPal