In this guide I'll be replacing LCD screen on a Gateway NV57H13u laptop.
This laptop has a badly cracked screen which cannot be used anymore.
This guide might work for some other Gateway laptops. If it fits your laptop, please mention the model number in comments after the guide.
Turn off the laptop and remove the battery before you start taking it apart.
STEP 1.
The LCD screen bezel secured to the display cover by two screws located on the bottom of the bezel.
Both screws hidden under screw seals.
STEP 2.
Remove both seals with a sharp tool.
Remove both screws.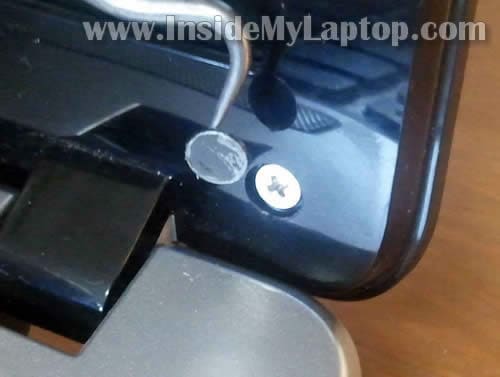 STEP 3.
Start separating the LCD screen bezel from the display cover. It's not very easy because there are many hidden latches securing the bezel.
Insert your fingers between the bezel and screen. At the same time insert a piece of soft plastic (you can use a guitar pick) and move it slowly along the side of the display.
Wiggle the screen bezel to disengage hidden latches.
STEP 4.
Continue separating the bezel on the top of the display.
STEP 5.
When the top side separated form the display, move to the bottom side.
In order to separate the bezel in the hinge area, lift it up with a small screwdriver.
STEP 6.
LCD screen bezel removed.
STEP 7.
Remove three screws securing the LCD screen on the right side.
STEP 8.
Remove three screws securing the LCD screen on the left side.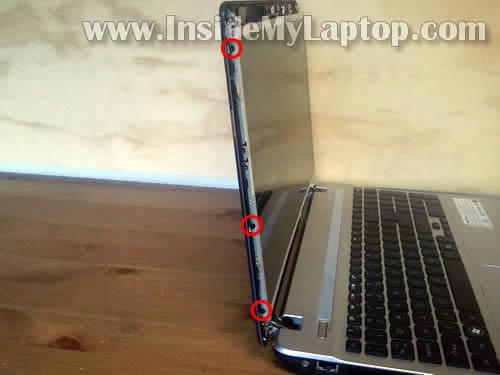 STEP 9.
Unplug cable from the webcam module.
STEP 10.
Carefully separate the LCD screen from the display cover and place it face down on the keyboard.
STEP 11.
Now you can access the video cable.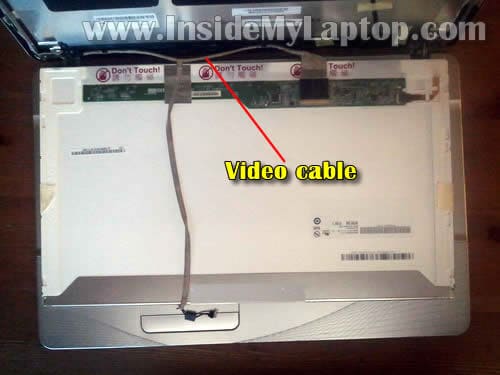 STEP 12.
Remove sticky tape securing the video cable connector.
Unplug video cable connector from the LCD screen.
STEP 13.
Remove the LCD screen. Now it's ready for the replacement.
You can search for a new replacement LCD screen using the model number from the original screen.
In my Gateway NV57H13u laptop the LCD screen had the following model number: B156XW02 v.6 (available here).
If you have a different screen installed, just search by the model number.
Did I help you $ave some money? Please consider making a donation. THANK YOU!