In the following guide I explain how to remove and replace the screen on a Lenovo E530 laptop.
In my case the LCD screen failed and started showing thin vertical lines running from top to bottom.
Before you start make sure the laptop is turned off and battery removed.
STEP 1.
There are four square screw covers on the screen bezel.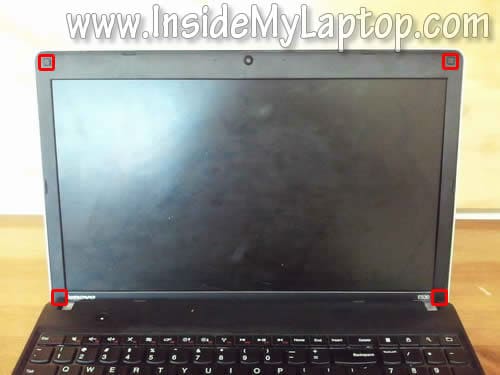 Using a sharp object remove screw covers from the top side of the display.
Remove two more covers from the bottom side.
STEP 2.
Remove all four screws located under those covers.
You'll have to use a small screwdriver in order to remove bottom screws.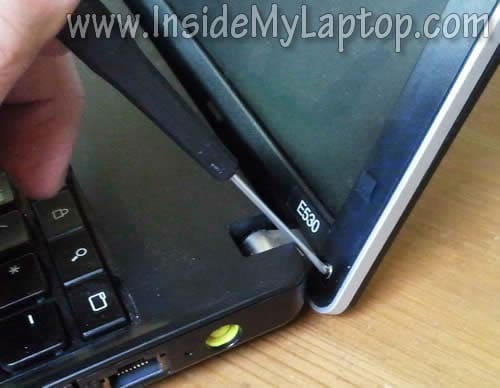 STEP 3.
Insert your fingers between the front bezel and LCD screen and start separating the bezel from the display assembly.
You'll have to wiggle the bezel in order to unlock hidden latches.
Continue separating the bezel on both sides of the display assembly. I'm using the guitar pick for that.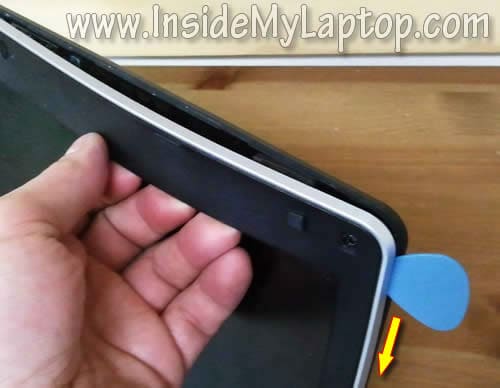 STEP 4.
After the bezel separated on the top, move to the bottom side.
Lift up the screen bezel. As you see, the hinge cover is not part of the bezel.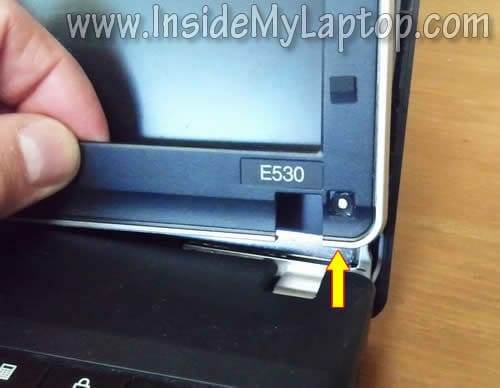 STEP 5.
Remove the screen bezel from the display assembly.
STEP 6.
Carefully separate the LCD screen from the display back cover and remove three screws from the right side of the screen.
These screws securing the LCD screen to the mounting brackets.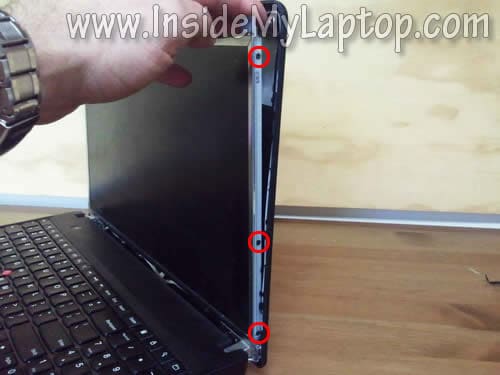 STEP 7.
Remove three more screws from the left side of the screen.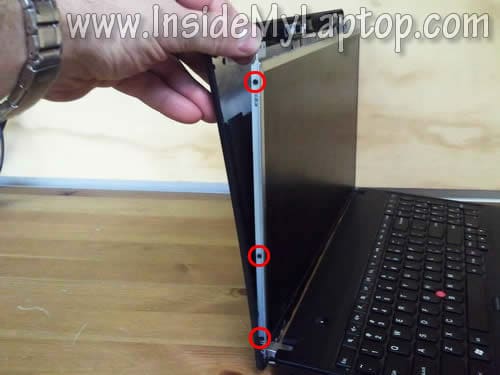 STEP 8.
Now you can separate the screen from the display cover and place it the front side down on the keyboard.
STEP 9.
The next step would be disconnecting the video cable from the screen.
The video cable connector secured by clear tape. Carefully peel off the tape.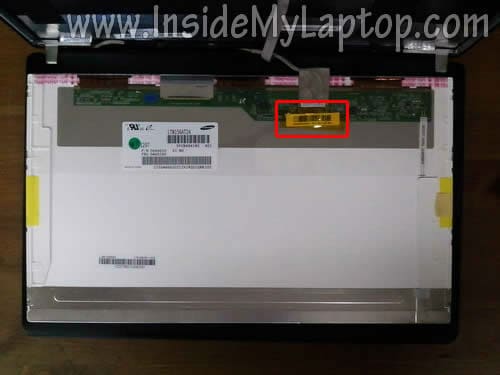 STEP 10.
Disconnect the video cable connector from the screen.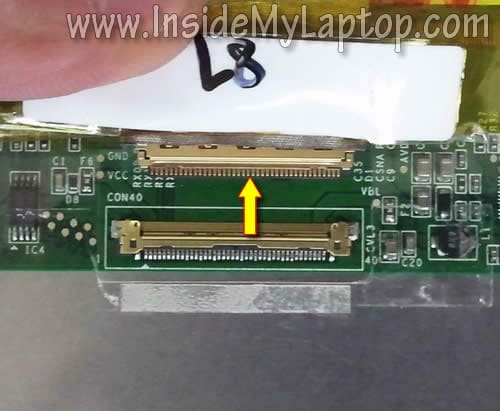 STEP 11.
Finally, you can remove the failed LCD screen from the laptop and replace it with a new one.
Replace the screen and assemble the laptop following all disassemble steps in the reverse order.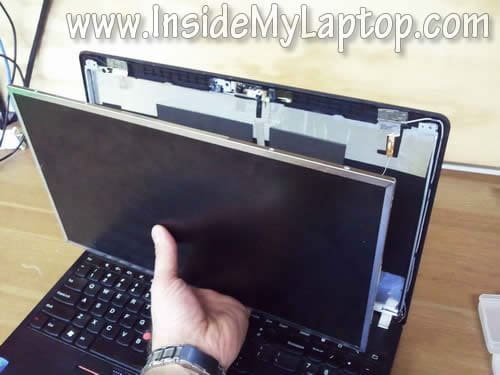 You can search for a new replacement screen using the model number from the original screen.
The model number printed on the back label. In my case I had the following screen installed originally: LTN156AT24.
Did I help you $ave some money? Please consider making a donation. THANK YOU!
Donate via PayPal