In this guide I'll be replacing the LCD screen on a Dell Inspiron N5030 laptop.
You should be able to use same instructions for Dell Inspiron N5020 and M5030 models.
In this post I explain how to disassemble the display panel, disconnect the video cable and remove the LCD.
In my previous guide I explained how to take apart Dell Inspiron N5030/N5020/M5030 laptop body.
Make sure the computer is turned off and battery removed before you start the disassembly process.
STEP 1.
Insert your fingers under the bezel on the top of the display panel.
Wiggle the bezel and separate it from the display back cover.
STEP 2.
Continue removing the bezel on the top and sides of the display assembly.
STEP 3.
Carefully separate the bezel on the bottom part of the display.
STEP 4.
Lift up the hinge cover (part of the bezel) using a small screw driver.
STEP 5.
Continue separating the bezel on the bottom of the display.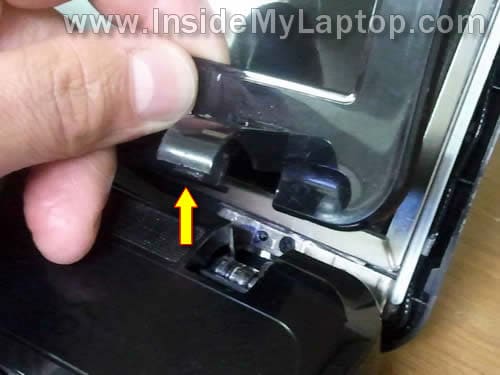 STEP 6.
Remove the bezel from the display assembly.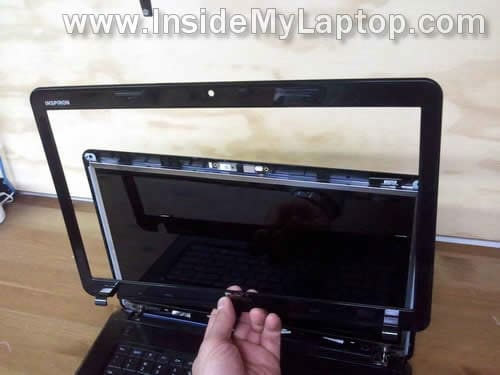 STEP 7.
Remove two screws securing the LCD assembly on the top.
STEP 8.
Carefully unplug the cable from the web camera module.
STEP 9.
Loosen (do not remove) six screws securing display hinges.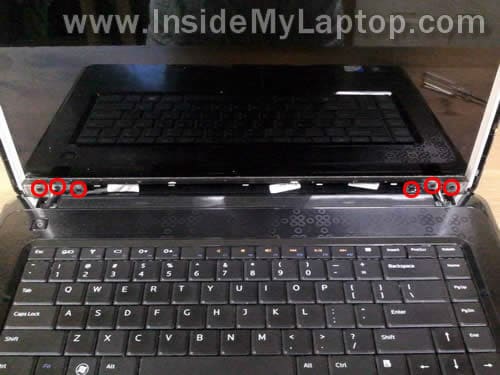 STEP 10.
Remove two screws from the right mounting bracket.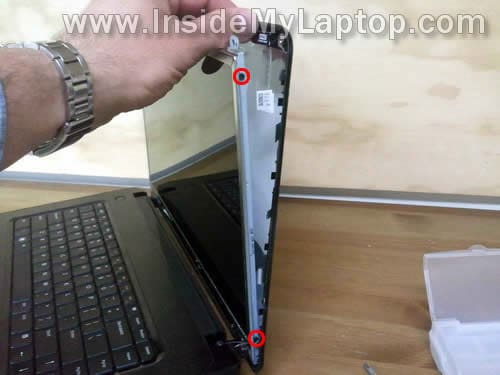 STEP 11.
Remove two screws from the left mounting bracket.
STEP 12.
Now you can separate the LCD from the display cover and lay it down on the keyboard.
STEP 13.
Now you have access tot he video cable.
The web camera cable is part of the video harness.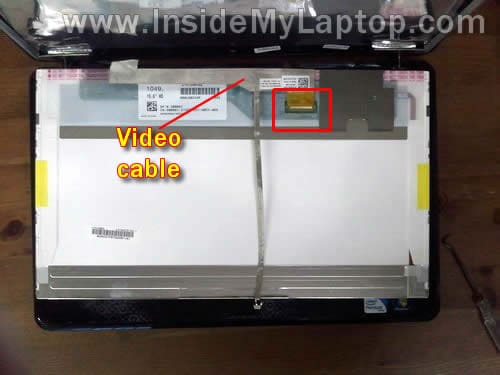 STEP 14.
Remove sticky tape securing the video cable connector.
Unplug the video cable.
STEP 15.
Now you should be able to remove the LCD screen and replace it with a new one.
The best way to find a compatible screen is searching by the model number or Dell part number. Both numbers can be found on the screen sticker.
In my laptop I had the LTN156AT02 installed.
You can support this website!
Dear readers, it takes countless hours to create content for this website and keep it up and running. If you appreciate my work and find this information useful, please support this site. Thank you!