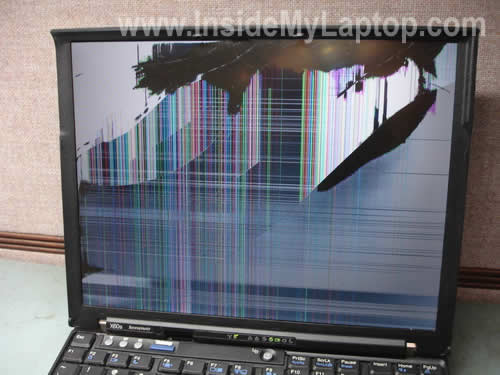 This guide explains how to remove a broken LCD screen from a Lenovo X60s laptop and replace it with a new LCD screen. The display disassembly procedure will work for some other IBM ThinkPad and Lenovo laptops. If this guide works for your laptop, please mention the model in the comments.
Before you start, please turn off the laptop, unplug the AC adapter and remove the battery.
STEP 1.
There are three screw seals on the bottom of the display bezel. These seals hide three screws securing the display bezel to the display cover.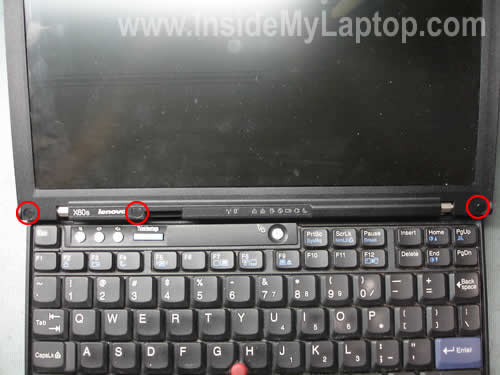 You'll have to remove all three screw seals with a sharp object and after that remove three screws.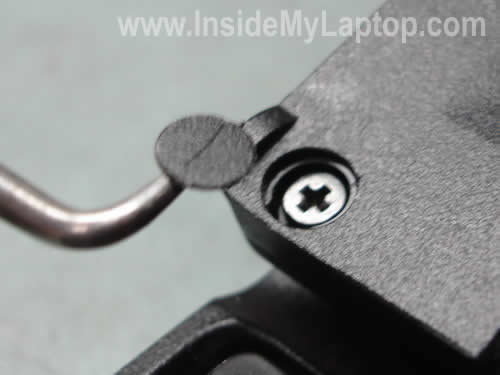 STEP 2.
There are three screw seals on each side of the display assembly. Remove TWO seals I marked from each side of the display. Remove screws found under those seals.
STEP 3.
Start separating the display bezel from the cover as it shown on the picture below.
Continue separating the bezel.
The inverter board is located below the LCD screen. In order to access and remove the screen inverter it's not necessary to remove the bezel completely.
Finally, the display bezel has been removed.
STEP 4.
Disconnect the screen backlight cable from the inverter board.
STEP 5.
Now you can separate the LCD screen from the display cover and access the video cable connector on the back of the screen.
STEP 6.
The video cable is plugged into the connector on the LCD controller board. There is clear tape securing the connection. Carefully remove clear tape.
STEP 7.
Unplug the video cable from the LCD screen.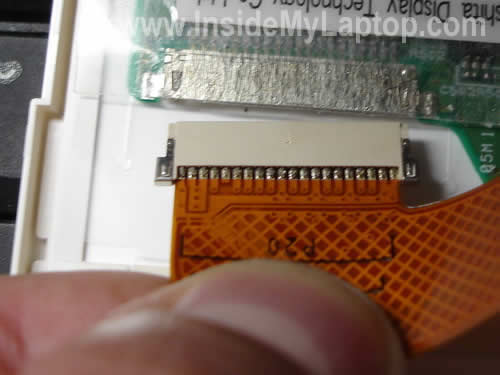 STEP 8.
Now you can remove the broken LCD screen and replace it with a new one. Search for a replacement LCD screen using the FRU part number from the back of the original screen. You can find a cheap replacement screen here.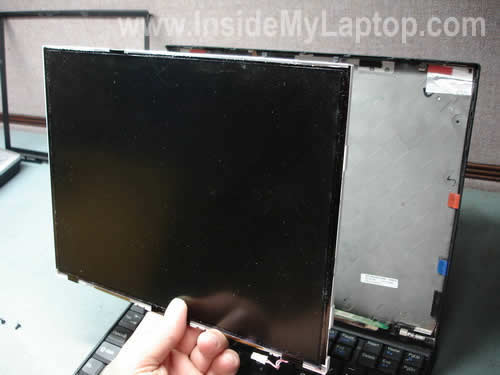 Did I help you $ave some money? Please consider making a donation. THANK YOU!