In this guide I will remove a broken LCD screen from a Gateway MT6704 (Model MA7) laptop and replace it with a new screen. As I mentioned in my previous article, where I was replacing the laptop keyboard, this guide will work for many other Gateway laptops in MT6700 line.
Before you start, turn off the laptop, unplug the power adapter and remove the battery.
You'll find six rubber screw seals on the display bezel. Remove all seals with a sharp object (picture above) and also remove all six screws found under the seals.
Start separating the display bezel from the screen cover with your fingers. A piece of soft plastic (I'm using a guitar pick) will help you to separate two parts without breaking the bezel.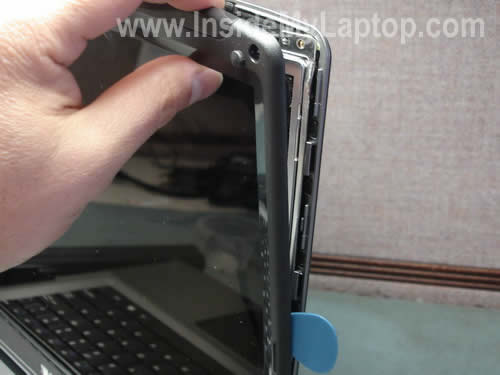 Continue removing the bezel on the top of the display assembly.
The display bezel has been removed.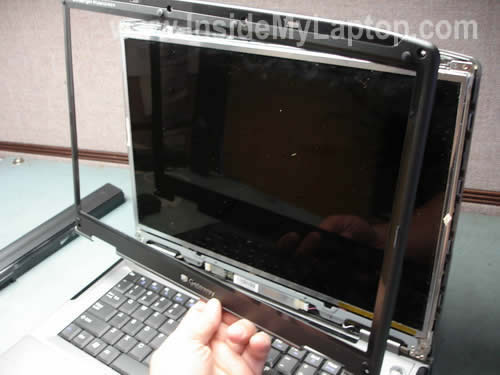 As you see on the picture below, a part of the screen inverter is covered by the LCD support bracket. If you are removing the LCD screen or inverter, you'll have to remove the support bracket first.
Remove two screws securing the support bracket and after that remove the bracket.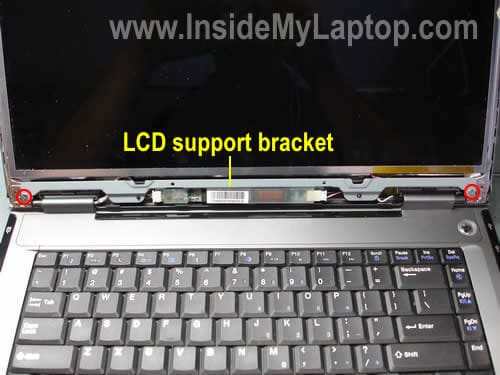 Now you can access the inverter board which is glued to the screen cover. Be very careful while separating the inverter board from the cover, do not break it.
I will not be removing the inverter in this guide, it's not necessary for replacing the screen. But I have to unplug one cable on the right side of the inverter. This cable is permanently attached to the LCD screen, actually it's attached to the backlight lamp inside the screen.
Carefully separate the screen from the cover and place it face down on the keyboard.
The laptop screen is connected to the motherboard by the video cable. The video cable has to be unplugged from the screen before you can remove it.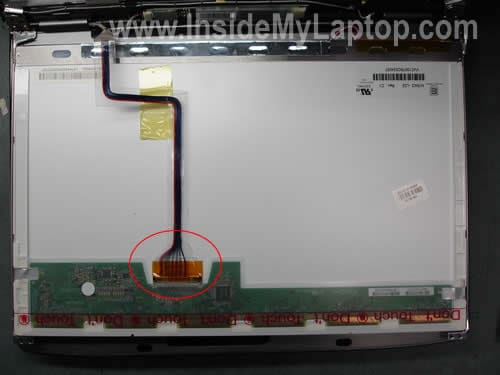 The video cable connector is secured by a clear (sticky) tape. Remove the tape and unplug the video cable from the LCD screen.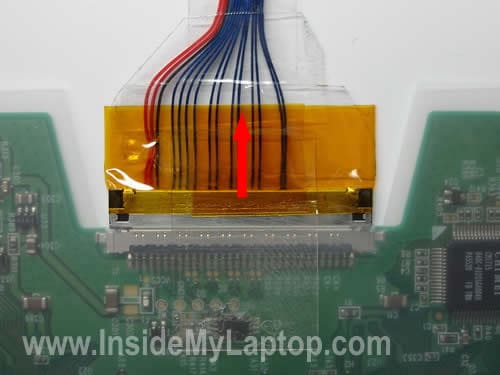 Now you can remove the screen. As you see, the mounting brackets are still attached to both sides of the screen.
Remove two screws securing the mounting bracket to the screen.
Remove brackets from both sides of the screen.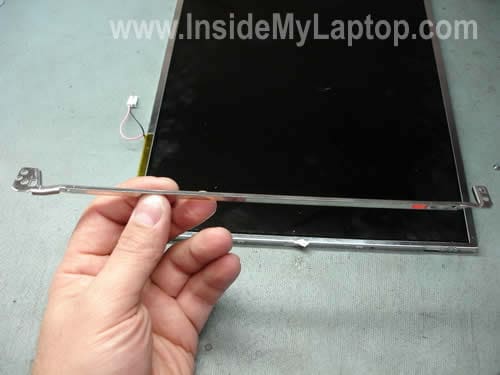 I found a sticker on the back side of the screen. Apparently, the number above the barcode is the part number used by Gateway. I was able to find a new screen using this part number.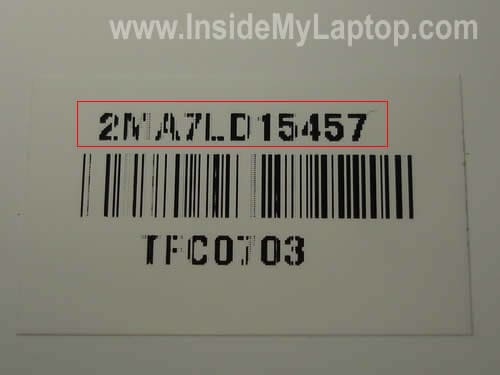 The broken LCD screen has been removed and I'm ready to install a new one. Are you looking for a new screen for your Gateway MT6700 laptop? Try here.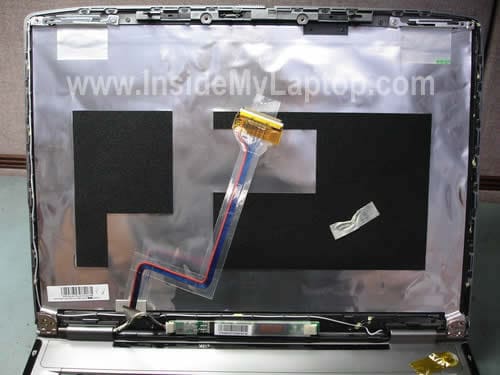 For complete laptop disassembly instructions please take a look at this guide. It's a different Gateway model but the body is very similar.
Did I help you $ave some money? Please consider making a donation. THANK YOU!