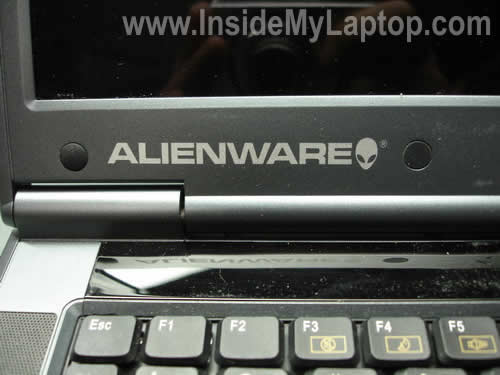 In the following guide I explain how to remove the keyboard from an Alienware D9T gaming notebook. I think this notebook has a different name, something like Alienware Area but I couldn't find it anywhere. The only name I found was Model: D9T. Pleas let me know if this guide works for your Alienware notebook and mention the model name in the comments below.
First of all, turn off the notebook, unplug the AC adapter and remove the battery. Make sure you work in static free environment.
Removing the keyboard from this notebook was easier than I expected.

There are four small latches securing the keyboard, I pointed them with four arrows.
Carefully release latches one by one with a sharp object, you can use a small flat head screwdriver. When you push on the latch, the keyboard will lift up a little bit and the latch will stay open.
After all four latches are open, lift up the top side of the keyboard.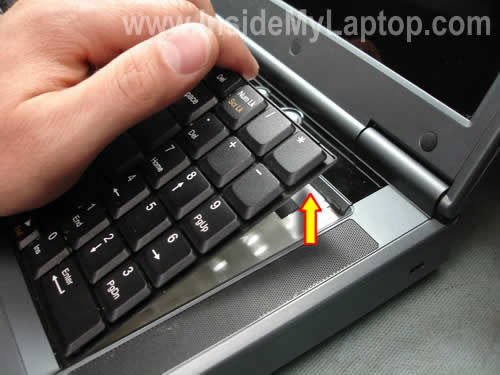 Place the keyboard so you can access the cable connector. Before you remove the keyboard cable from the connector, you'll have to open the connector.
WARNING! Be very careful with the keyboard cable connector. The connector is soldered to the motherboard and if you accidentally break it, you will have to replace the WHOLE MOTHERBOARD or use the notebook with an external keyboard.
On the picture below you can see the connector in LOCKED state. The white clip opens like a laptop display.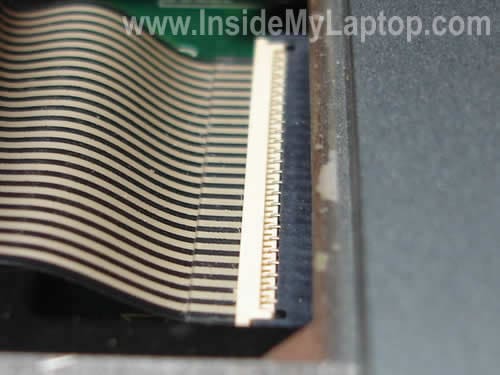 On the next picture you can see the same connector in UNLOCKED state.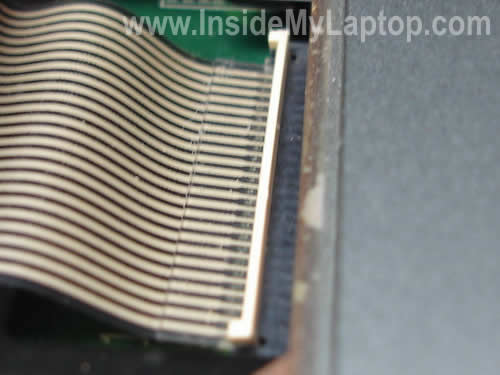 Now you can pull the cable from the connector and remove the keyboard.
If you want to replace the keyboard, you'll have to search for a new one using the part number or model number from the sticker on the bottom side of the original keyboard. You can find cheap keyboards here
.
In my case I had the following numbers.
Keyboard model number: MP-03753US-4302
Keyboard part number: 80-D90T0-011-1
Did I help you $ave some money? Please consider making a donation. THANK YOU!