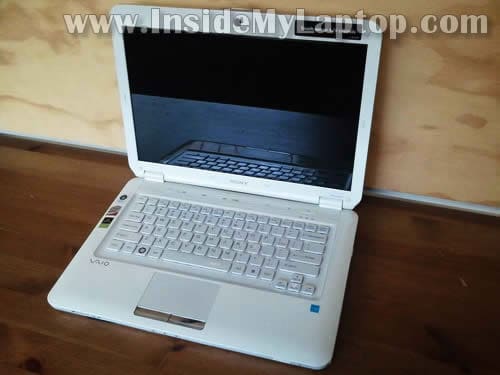 In this guide I will take apart a Sony Vaio VGN-CS215J laptop in order to replace failed DC jack. I think this guide will work for all other models in the Sony Vaio VGN-CS line.
During this disassembly process I'll go though the following major steps:
STEP 1-5: Removing the hard drive, DVD drive. Accessing both memory modules.
STEP 6-12: Disconnecting and removing the keyboard.
STEP 13-16: Removing the bottom cover.
STEP 17-18: Disconnecting and removing the cooling fan assembly.
STEP 19-29: Disconnecting, removing and replacing the DC jack harness.
It's hard to replace the DC jack on this model. If you have never fixed a laptop before, you don't want to start with Sony Vaio VGN-CS.  I think Sony engineers tried their best to make the DC jack cable replacement as difficult as possible. Well… they succeeded.