The following tools will be very helpful if you decide to repair or disassemble a laptop yourself.
I will make some recommendations and also provide links where you can find all these tools on eBay.
SCREWDRIVER SET
In order to open the case you must have a good set of screwdrivers.
I found that Wiha makes one of the best screwdrivers available on the market today. I've been using my Wihas almost every day for over 5 years and they still look like new.
This Wiha 7 Pc Precision Screwdriver Set # 26190 is all you need.
LAPTOP CASE OPEN PRY TOOL
When you disassemble a laptop, very often you have to separate plastic parts.
For example, when you replace the LCD screen, you have to separate the screen bezel from the display cover. Never separate plastic parts with a screwdriver, you can and most likely will damage/scratch the plastic.
I would suggest using cell phone case open pry tools. These tools are made of plastic and will not damage your computer case.
By the way, you can use a regular guitar pick to open any case. It works very well.
HOOK AND PICK SET
A set of hook and pick tools will be very helpful for routing and unrouting cables.
SCREW EXTRACTOR SET
A set of screw extractors is very useful when you have to remove a stripped screw.
DIGITAL MULTIMETER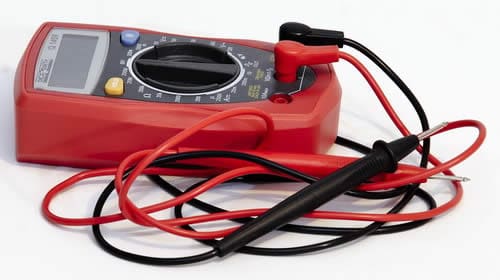 A good digital multimeter will help you test AC adapters. Also, it's very useful if you decide to fix a failed DC power jack.
Using a multimeter you can test a circuit board or wire for continuity.
I found that Fluke makes one of the most accurate and reliable multimeters available on the market today.
For example, Fluke 15B would be a very good multimeter for most repairs.
SOLDERING STATION
If you would like to repair a failed DC jack, you must have a good soldering station. It has to be powerful enough to melt solder without damaging the circuit board.
I've tried many different soldering guns/stations but found that Weller WES51 soldering station does the job very well.
DESOLDERING PUMP
A desoldering pump is another tool you must have for DC jack repairs.
EDSYN SOLDAPULLT Desoldering tool Hand Pump DS017 is a very good one.
You can support my work!
It takes hours to create one disassembly guide and only a minute to donate.