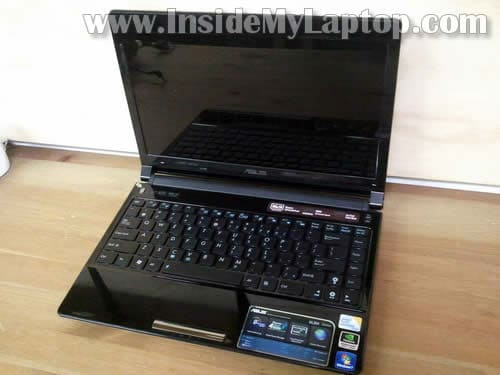 In this guide I explain how to change LED backlit LCD screen on an Asus UL30VT laptop.
The guide should work for all models in the Asus UL30V series line.
To be precise, the full name of the laptop I'm working with is Asus UL30VT-X1.
The LCD screen replacement procedure is pretty much straight forward and shouldn't take more than 20 minutes.
Before you start, make sure the laptop is turned off.
STEP 1.
Start laptop disassembly with disconnecting the battery.
STEP 2.
On the LCD screen bezel you'll find six screw covers.
STEP 3.
Remove each screw cover with a sharp object.
Glue screw covers somewhere on the bezel so they don't get lost (the bottom part is sticky).
Remove all six screws found under those covers.
STEP 4.
Now we'll start separating the screen bezel from the back cover. There are hidden plastic latches securing the bezel to the cover.
Insert a piece of soft plastic (I'm using the guitar pick) between the bezel and cover and move it along the side.
At the same time insert your fingers under the bezel and separate it from the back cover.
STEP 5.
Continue removing the bezel on the upper side of the display assembly.
After that move to the lower part.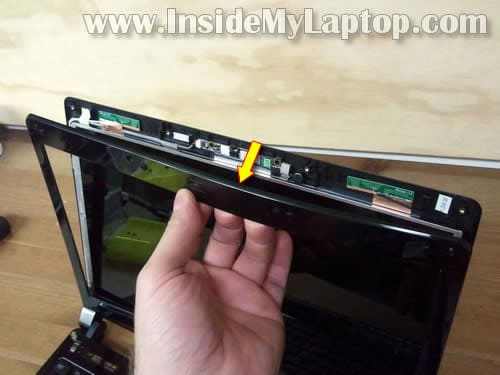 STEP 6.
The screen bezel removed.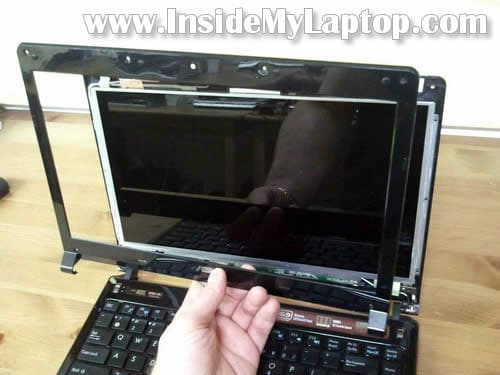 STEP 7.
Now you can separate the screen from the back cover.
There are no screws securing the screen.
STEP 8.
Place the screen on the keyboard so you can access the back side.
You'll see the video cable connector to the screen.
STEP 9.
Remove sticky tape securing the connection.
Disconnect the video cable from the LCD screen connector.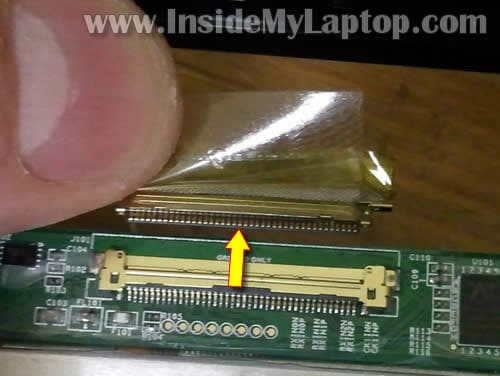 STEP 10.
Now you can remove and change the screen.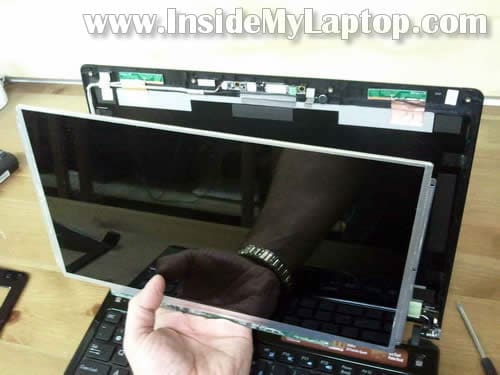 Did I help you $ave some money? Please consider making a donation. THANK YOU!
Donate via PayPal