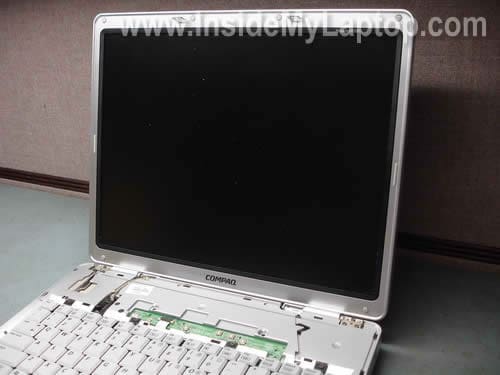 In this post I explain how to remove inverter and replace screen on a Compaq Presario m2000 laptop.
It's way easier to take apart the display panel when the it is separated from the base. You'll find instructions for removing the display panel in my previous guide, just follow steps 1,2,3,9,10.
It is possible to take apart the display while it's still attached to the base but it will be harder to remove the bezel.