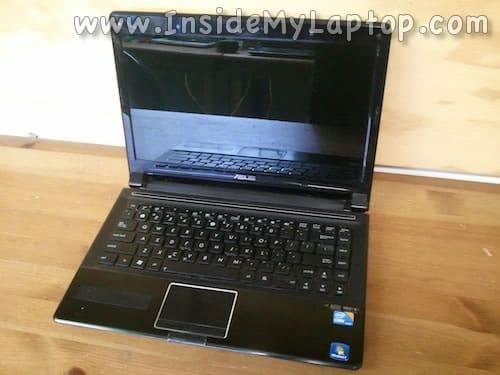 In this guide I will be taking apart an Asus UL80J laptop in order to repair damaged DC power jack.
As you see on the following picture, the DC jack got pushed into the case to the point that the AC adapter will not plug in anymore.
I will disassemble this computer, show why it happened and how to repair the problem without buying any spare parts.